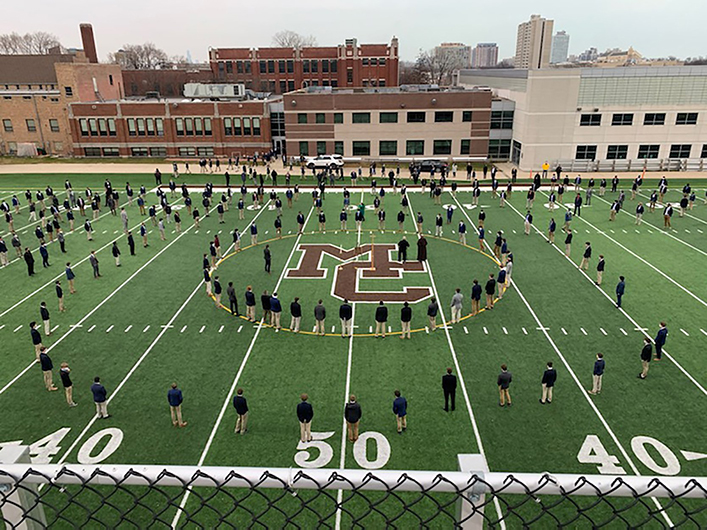 Mount Carmel High school
A lot changed for schools between 2020 and 2021. COVID-19 affected many routines and practices that previously were familiar.
For example, in recent years Mount Carmel students have been accustomed to a rotating schedule: Mondays began with Period A; Tuesdays began with Period B and ended with A, and so on through the week. This year, in order to better track students' locations throughout he day, the school reverted to a more common daily schedule that proceeds consecutively from Period 1 through Period 8 every day of the week.
Other changes this year included the requirements to social distance, which resulted in the need to set up extra lunchroom spaces.   In addition to using the Student Commons, some students now eat in the old Student Center or the Cacciatore Gym.
As this unusual year draws to a close, mccaravan.org wanted to capture some of the COVID-19 scenes at Mount Carmel.