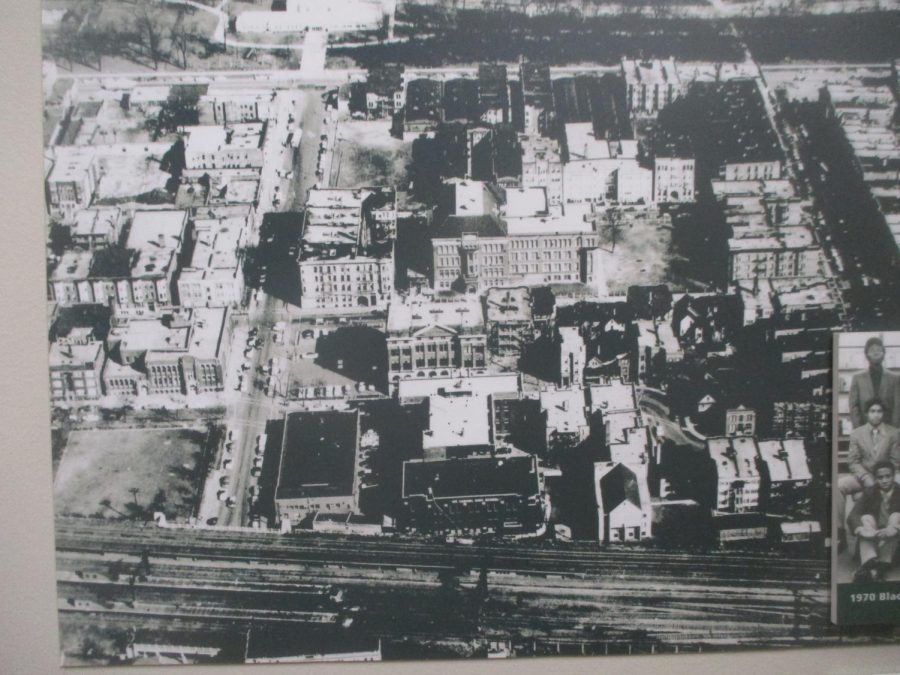 St. Cyril College, a name lost in the amazing history of Mount Carmel, is very important to understanding more than the hundred years of changes that went into the great buildings, classrooms and campus you see now. The growth of 6410 S. Dante Ave and the MC campus is truly remarkable.
St. Cyril College was the first building on campus starting in 1902, built as an all-male high school and college. It was a four story building at 6413 Star Avenue, which would later be changed to Dante Avenue. In 1904 the first floor of this building was made into St. Cyril's Church.
Just a few years later, St. Cyril's enrollment had grown to 245 students shortly after the school was accredited by the North Central Association of Colleges.
In 1923, the Carmelite Prior General directed the Chicago Carmelites to discontinue the college level classes and teach only high school students. They acquired the necessary property and built a new, larger high school. At the same time, a separate St. Cyril parish grade school was built just north of 64th Street.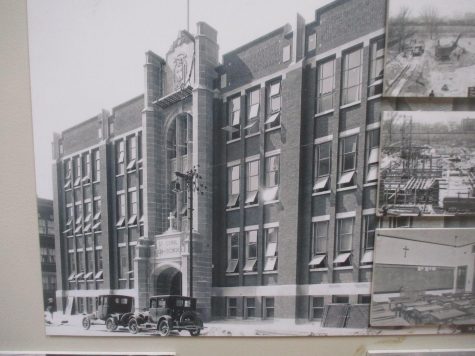 After purchasing three lots on the west side of Dante Avenue for $46,000, on April 29, 1924, the groundbreaking ceremony for the new buildings took place with all students present.
In just a short five months, on September 8, 1924, 485 students were enrolled into the newly established building for their first day of school. Then in September, the name was changed from, St. Cyril High School to Mount Carmel High School.
In the early 1930s, enrollment reached 850 students.
In the 1950s, the Student Center building was constructed just to north of the 1924 high school building.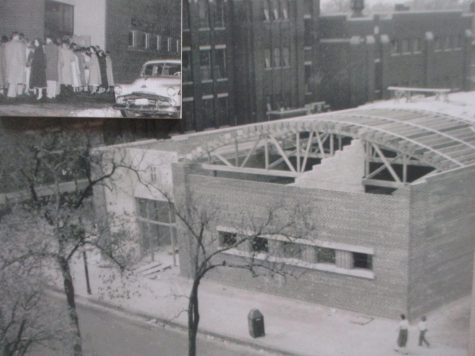 In the aerial photo seen below, to the right (south) of the 1924 high school building was the old priory, which stood where the current Graham Center is located. The priory was connected to a three-story chapel building which is still in use. The priory was similar to an old apartment building and was demolished in the early 1990s to make way for the Graham Center addition. A new priory was built in the 1990s on 64th Street in the form of six townhouses joined together on the first floors.
In the same photo, near to an empty lot towards the top of the photo, stood the Waukesha Club, a 300 room hotel built for the 1893 Columbian Exposition visitors. The site later became the Wadsworth Child Care Center, a Chicago Public School one-story pre-school building.   Many years later, long after the demolition of Scott School, which stood to the south of the Waukesha/Wadsworth property, that land was acquired by MC and turned into the current faculty parking lot.
Part 2 of this two-part article will appear in the Caravan and will describe the significant changes to streets and facilities on campus since 1970.