Peltzer '02 returns to MC as counselor
Advertisement
Hang on for a minute...we're trying to find some more stories you might like.
Our new counselor and graduate of Mount Carmel in 2002, Mr. Jim Petlzer, is happy to be back at MC.
Peltzer went to undergrad at St. Xavier University, graduate school at The Chicago School of Professional Psychology, and did further post graduate studies at Governors State University. He has a Bachelor of Psychology, Master of Clinical Psychology and post graduate studies in school counseling.
Peltzer was an intern at MC 2009-2010. He has helped with community mental health for eight years and helps with a counseling practice.
Peltzer is not doing any extracurricular activities, but he did add," I am willing to do anything."  Peltzer currently coaches his sons' baseball teams, and plans to send them to MC when it's time for high school.
Peltzer added, "A lot of things have changed since 2002: the Cacciatore Center and the McCarthy Wing were not here. We also ate downstairs in the Student Center."
Hopefully, Peltzer will be a great fit at Mount Carmel.

About the Contributor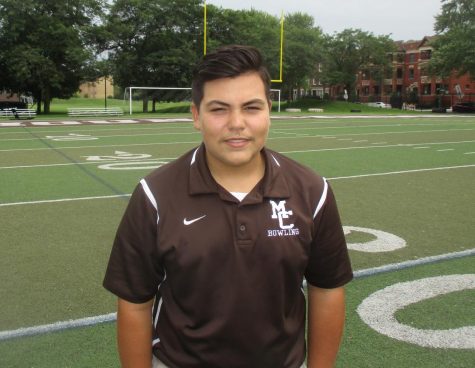 Matthew Martinez, Staff Writer
Matthew Martinez, born in Chicago, goes to Mount Carmel High School on the South Side of Chicago. He went to grade school at St. John the Baptist in Whiting, Indiana. For the first two years of high school, he played baseball, but now plays tennis. He is also on the school's bowling and golf teams. During his summer of 2018, he went to Mexico for the first time. Mexico was a great experience for him and his family. His family consists of his mom, dad, and his brother Michael, a 2017 graduate of Mount Carmel. His brother attends Marquette University and is majoring in business communications. Martinez is very interested in going to Marquette next year and continuing his Catholic education even through college. A tough school, such as Marquette, is a challenge to get in for Martinez. He needs to do well this year.