Pestich honored at Junior Citizens Awards Banquet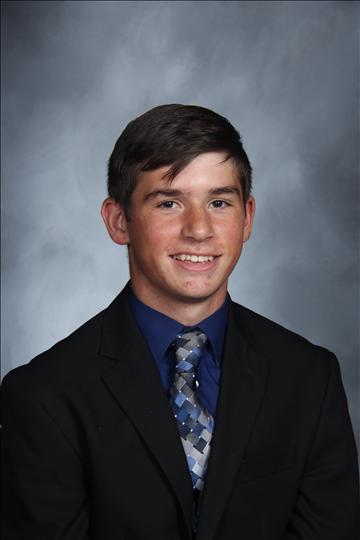 Advertisement
Hang on for a minute...we're trying to find some more stories you might like.
Each year, the Chicago Park District sponsors the Junior Citizens' Awards, which recognize teens from throughout the city for their service to others and their community. This year, Mount Carmel junior Daniel Pestich was one of four finalists representing the South Region who advanced to the citywide competition.
Pestich was nominated for the award by his park supervisor at Veterans' Memorial Park. To begin the process, he had to respond to a few short questions and write one long essay, as well as participate in an interview. At that early stage, he was competing against teens from other parks in his area. The judges then selected the best candidates to move on to the regional competition, and Pestich was one of the teens chosen to advance.
In the regional competition, Pestich had to compete against teens from parks all across the South Region, making it more competitive. This stage of the process involved more interviews with different judges, after which all participants attended an awards dinner. At that dinner, they announced that Pestich had advanced to the citywide finals competition to represent the South Region, and would compete against 24 finalists from throughout the city.
At the finals competition on March 24, Pestich was tasked with delivering a speech in front of everyone in attendance, including the judges, the other finalists, and the families of all the finalists. The speech needed to focus on the finalist's values, and how each would use those values in the future. Following the speeches, candidates faced one final interview with the judges, after which the judges decided which four would advance.
While Pestich did not make "the final four" this year, he was not entirely disappointed.  "I wish I would have advanced, but I was glad I was able to go as far as I did."  He also noted that he hopes to participate in the competition again next year.
Chicago Mayor Rahm Emmanuel sent Pestich and all the finalists a congratulatory letter for advancing as far as they did in the competition. In that letter, Emmanuel noted that Chicago is "a City of Big Shoulders because of young people like you who will one day help lead and lift our city even higher."
Emmanuel also thanked Pestich for his commitment to "impacting the lives of other residents."