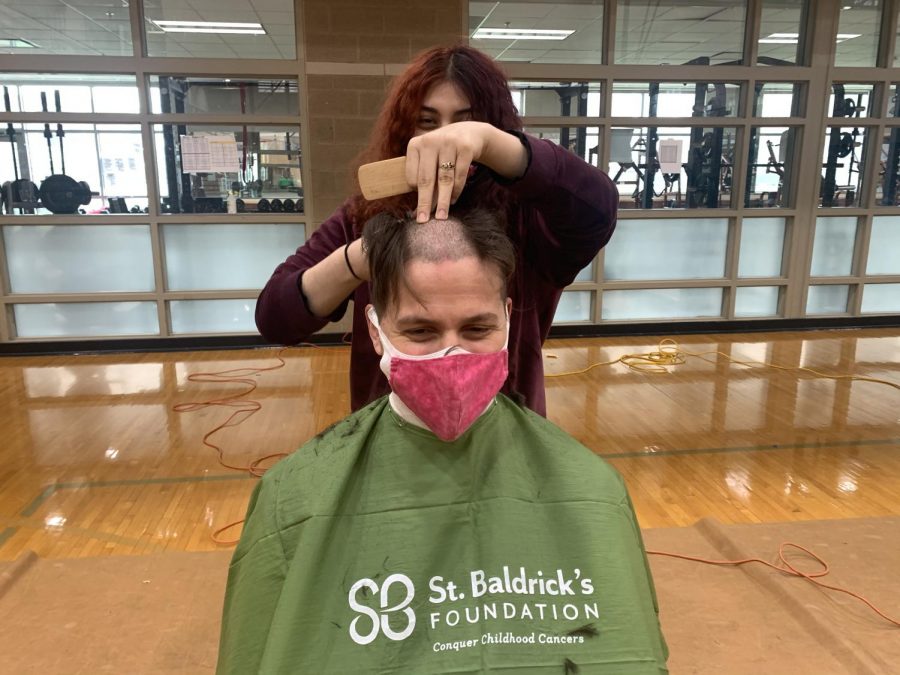 Blayr Young
On St. Patrick's Day the school hosted its annual St. Baldrick's fundraiser. Participants who signed up, raised money and shaved their heads for kids fighting cancer.
This year, the school had 17 participants including students and faculty, and they raised almost $10,000 for St. Baldrick's. Freshman Kevin Zanin alone raised over $3,000 after just sending a Facebook link to friends and family. Zanin said he participated because he recently lost a friend of his due to cancer. Zanin was happy to raise the money for a good cause, and he was surprised by all the support he gained from his friends and family. 
Senior Luka DiFillipo said participating in St. Baldrick's was a very impulsive decision of his that did not have much thought. On the other hand, senior Max Milivickas had a strong message that he wanted to spread by shaving his head for St. Baldrick's.
"Life ain't about your hair, it's about saving the kids with cancer."
For others, participating in St. Baldrick's is a tradition. Faculty member Brooks Nevrly recalled participating in St. Baldrick's while he was in high school, and he joined the effort again when he began teaching two years ago. 
Nevrly does not mind cutting his hair for a good cause, and he hopes to continue his tradition in the future.
Although there was no assembly this year due to COVID-19, the school continued its tradition of hosting St. Baldrick's,  and it is always a fun experience for everyone, while being for a great cause.