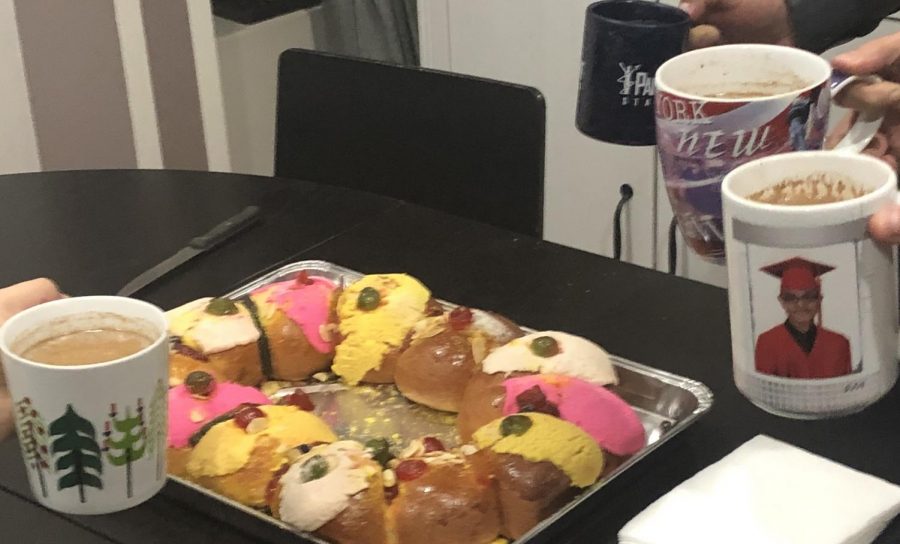 Francisco Avila
During my family's Rosca de Reyes last night, my brother, my sister, and I were all blessed with baby Jesus, so I guess we are going to have to buy tamales for the family on the second of February.
Rosca de Reyes is a Spanish pastry traditionally eaten to celebrate the Feast of Epiphany on the sixth of January. This celebration and feast symbolizes how the three kings hid the secret of baby Jesus from King Herod so that Mary and Joseph could flee to Egypt while King Herod's troops egregiously killed young boys aged two years or younger in Bethlehem.
This is the symbolism behind the three small figurines of baby Jesus which are hidden within the pastry.
On this day in January, many Latin families get together to celebrate and each person cuts a piece of the Rosca de Reyes pastry. The person who is so lucky to cut a piece with the figurine of baby Jesus inside is considered to be blessed.
However, on February 2, the Feast of Candlemas recalls three other occasions in the life of the Holy Family – the presentation of the child Jesus, Jesus' first entry into the temple, and the Virgin Mary's purification. The person who was blessed with baby Jesus has to buy food, usually like tamales or tacos, for the rest of the family.
I've always enjoyed this tradition, which brings loved ones together and reminds us of the Nativity story.