MC freshman takes "travel" to a whole new level
Hang on for a minute...we're trying to find some more stories you might like.
Almost all Mount Carmel students know what it means to travel. With over 100 different zip codes, travel is an every day thing for the students, but for one student, travel means a whole different thing.
Edison Berisha, a freshman from Bridgeport, really knows what it means to travel. Berisha has been all over the world in many different countries. These countries include Japan, Germany, New Zeland, and many different places in Europe.
Every summer, Berisha's mother takes a trip for two months to a foreign country to teach children. Luckily, he gets to join his mom visiting all these neat places.
What Berisha loves most about the traveling is how "unique"each place is. "Every country has its own cultures and customs that are very interesting to learn."
Of all the places he has visited, his favorite is Ireland. Perhaps that is no surprise, given the fact that Berisha was born in Northern Ireland and holds Irish citizenship.
Most recently, Berisha spent five weeks in Japan, and three weeks visiting New Zealand and Australia. The first thing that came to mind while looking back on it was "very hot." Although the heat was overwhelming, Berisha loved to try their food and learn their customs.
Wherever Berisha goes, he knows it will be "fun and have a lot of good food."

About the Writer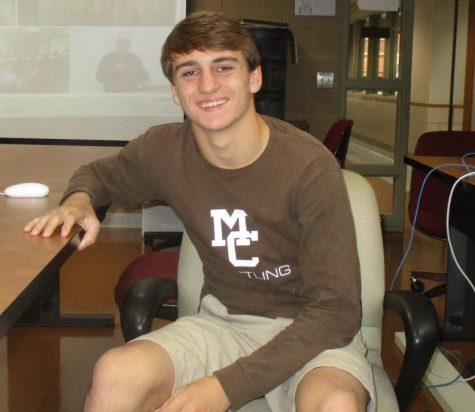 Miles Hoey, Staff Writer
Miles Hoey, a senior at Mount Carmel, is a varsity wrestler who lives on the South Side of Chicago in Beverly. Hoey would love to pursue his dreams of...