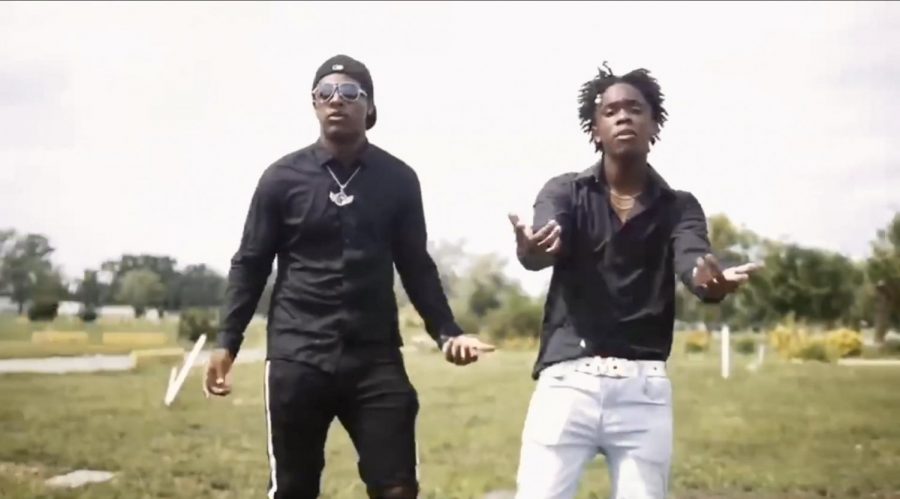 Senior Kerry Maxey has been making music for over a year and goes by the name "Lil Choco." Maxey's music, which includes other genres, can be heard on Spotify, Apple Music and YouTube.  In addition to performing with Mount Carmel's choir, Maxey writes and performs with friends and family, including at MC's open mic event last school year. 
Maxey released his first song, "TRUST IN ME," on July 27, 2019 and his first EP "Taste in Choco" on February 20, 2020. Maxey says rappers like Lil Durk and Lil Uzi Vert inspired him to make music, but he also claims he was born to make music.
"I really started my music career on March 29, 2003 – my birthday."
"Doubted me" and "Shine for you" are songs Maxey made with two other Mount Carmel seniors, Eric Ross and Chinedum Iloegbunam, but Maxey's favorite song, "I Just Wanna Dance," was made with his sister, who goes by Kay Lenai.
Maxey has made around $100 from his music, but he says goal is just "for my fans 'to get (pumped)'." Maxey will drop a new song on December 31, 2021 on Apple Music and Spotify. Support and stream Lil Choco music and try listen to my favorite song by him, "Doubted Me."