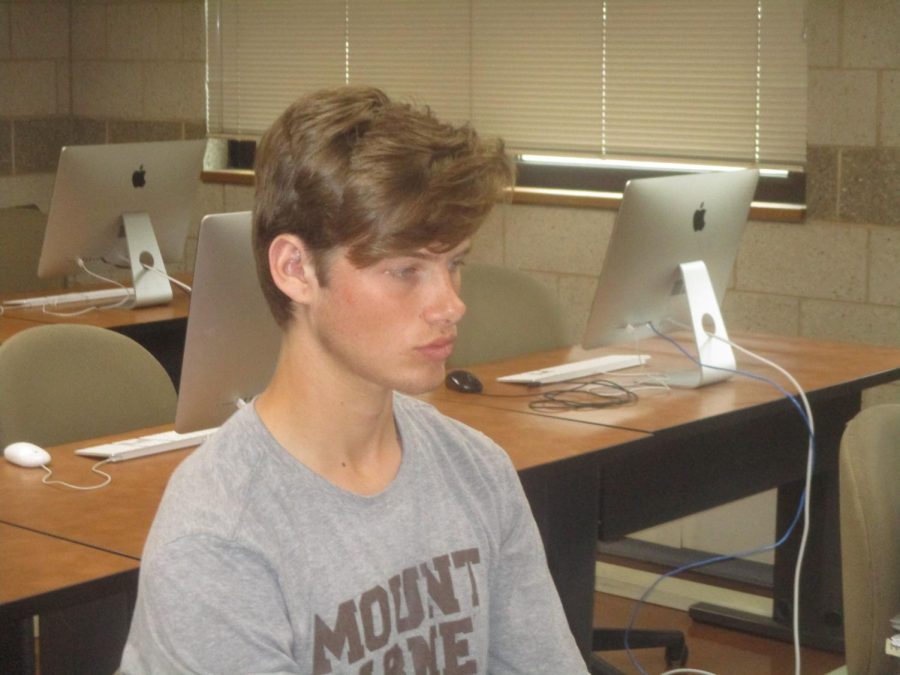 Duke Allen is a 16 year old who was born and currently lives on the north side of Chicago. Allen has attended private schools all his life, including St. Josaphat School. He currently attends Mount Carmel High School as a junior.
Allen is a student-athlete playing hockey, lacrosse and football currently. While he enjoys playing both lacrosse and football, hockey is his main sport and his passion, playing since he was three. He has been on the Mount Carmel Varsity Hockey team since freshman year. He has been currently exploring opportunities to play junior and college hockey. He has been told he has a bright future in hockey and dreams about playing college and or playing professional hockey as well.
Having a love for sports, Allen loves watching the Chicago Blackhawks, college football and basketball, especially watching Michigan State University.
One of the people Allen idolizes is Chris Chelios, because he used to play professional hockey for the Chicago Blackhawks and also played hockey for Mount Carmel varsity team since freshman year, just like Allen.
Daniel "Duke" Allen, Staff writer
May 29, 2020

Illinois and Indiana on different timelines for reopening

(Story)

May 29, 2020

Spring cleaning days at Mount Carmel

(Story)

May 19, 2020

COVID-19 takes toll on people and businesses

(Story)

Apr 29, 2020

Teens can tap creativity to fill days at home

(Story)

Apr 06, 2020

No reason for boredom when you have board games

(Story)

Mar 06, 2020

Blood drive surpasses goal

(Story)

Mar 03, 2020

Coaching change for hockey

(Story)

Feb 12, 2020

Lanyards making comeback?

(Story)

Feb 10, 2020

Hockey team falls in Kennedy Cup; state playoffs are next

(Story)

Jan 27, 2020

Kortz's last-second goal puts Caravan in playoffs

(Story)

Jan 15, 2020

Swim team striving to make waves

(Story)

Dec 19, 2019

Hockey begins playoff push; will honor 7A football Champs

(Story)

Dec 13, 2019

Junior hockey paves road to NCAA

(Story)

Dec 10, 2019

Carmelite Saints Hallway honors spiritual heritage

(Story)

Nov 22, 2019

MC hockey breaks eight-year drought against Mustangs

(Story)

Oct 25, 2019

Father-Son Dinner features ESPN's Jurkovic

(Story)

Oct 15, 2019

Seniors to enjoy free day as underclassmen suffer national tests

(Story)

Oct 14, 2019

MC expands music electives with Drum Line

(Story)

Oct 09, 2019

FAFSA still helping kids afford college

(Story)

Sep 20, 2019

Predictions for MC sports

(Story)

Sep 18, 2019

Barda-Dowling Stadium dedicated with a win

(Story)

Sep 09, 2019

September 9, 2019

(Story)

Aug 30, 2019

Strouse answers the call

(Story)