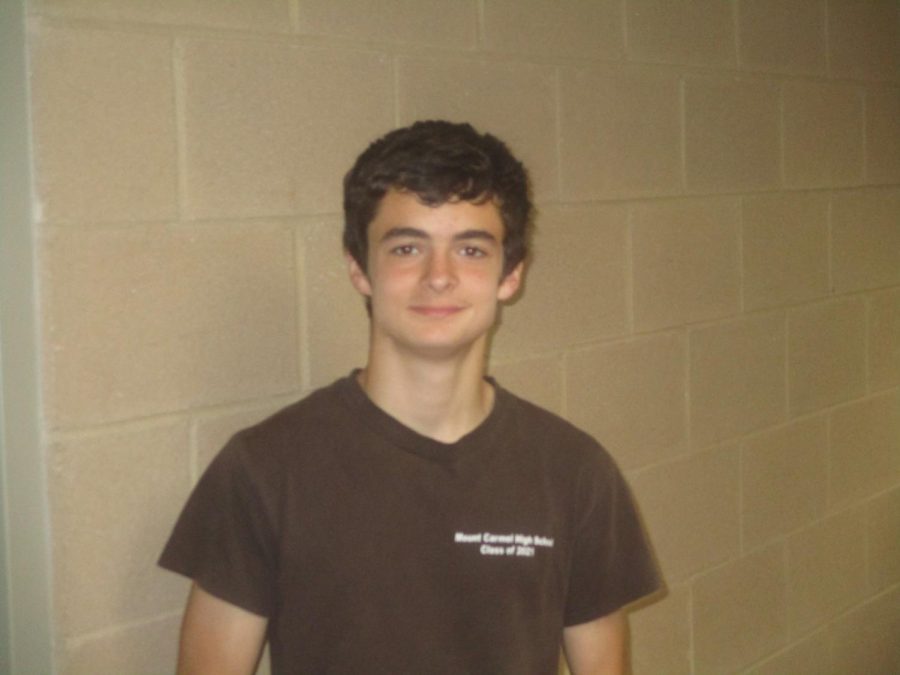 Joseph Williams-Tubay was born in Chicago, Illinois, and attended Saint Benedict Preparatory School. He now attends Mount Carmel High School as a junior. He loves to watch and play basketball and soccer.
The inspiration for his love of basketball comes from the NBA player Allen Iverson, whose unique and flashy play style made Williams-Tubay love the excitement that comes with the sport.
Williams-Tubay would love to attend a prestigious university and wants to major in mechanical engineering. His goals for the future are to win a state championship for soccer during his time at Mount Carmel, and to become an inventor, or a commentator for the NBA.
He hopes to follow his father's footsteps and become an inventor, and would like to create an invention that will stay around for years - one that can change the world in a positive way.
Williams-Tubay's interest for becoming a commentator comes from his love for watching the game of basketball and keeping track of the analytics (points, assists, rebounds and percentages).
Joseph Williams-Tubay, Staff writer
May 22, 2020

Speculating on long-term effects of COVID-19

(Story)

May 19, 2020

As e-learning winds down, teachers look to future

(Story)

May 18, 2020

A young person's review on the "Last Dance" documentary

(Story)

May 03, 2020

Resuming pro sports is a complex decision

(Story)

Apr 26, 2020

Cancellation of IHSA season deprives seniors of opportunities

(Story)

Apr 07, 2020

What I've learned about myself and others during the "stay home" restrictions

(Story)

Apr 06, 2020

COVID-19 generating many emotions

(Story)

Mar 23, 2020

The craziest stat-lines for NBA players

(Story)

Mar 05, 2020

Family, faith, diversity, engagement: the MC character

(Story/Media)

Mar 04, 2020

Caravan seeks revenge on Vikings

(Story)

Feb 24, 2020

Studium is experiencing changes

(Story/Media)

Feb 11, 2020

Jordan or James: who is the greatest?

(Story)

Feb 04, 2020

Robotics team takes 12th place in tournament; excited for the future

(Story)

Jan 28, 2020

Segroves makes impact on admissions, basketball

(Story)

Jan 13, 2020

What should the Bulls do?

(Story)

Jan 06, 2020

Not done yet: Carmelo Anthony's comeback

(Story)

Dec 16, 2019

Is Derrick Rose a Hall of Famer?

(Story)

Dec 13, 2019

Basketball looking to bounce back after losing stretch

(Story)

Nov 25, 2019

Who is the greatest NBA scorer of all-time?

(Story)

Nov 07, 2019

Apostolic Church of God shares MC's commitment to Woodlawn

(Story/Media)

Nov 07, 2019

Who are the men behind those five retired jerseys?

(Story/Media)

Oct 25, 2019

NBA Western Conference standings prediction

(Story)

Oct 18, 2019
Oct 09, 2019

NBA Eastern Conference predictions

(Story)

Oct 01, 2019

Mr. Lorenzo Nunez: where is he now?

(Story)

Sep 30, 2019

September 30, 2019

(Story)

Sep 24, 2019

September 24, 2019

(Story)

Sep 23, 2019

Norise healthy, happy and ready to help again

(Story/Media)

Sep 18, 2019

First look at 1st floor renovation

(Story)

Sep 06, 2019

Heaney commits to developing students

(Story/Media)