The Mount Carmel Art Program
Advertisement
Hang on for a minute...we're trying to find some more stories you might like.
Many interesting projects are being undertaken by the Mount Carmel Art program. All levels of the program are doing varying projects to help enhance their artistic talents. Here are just a few projects the students in Mr. McGuire's varying art classes are doing.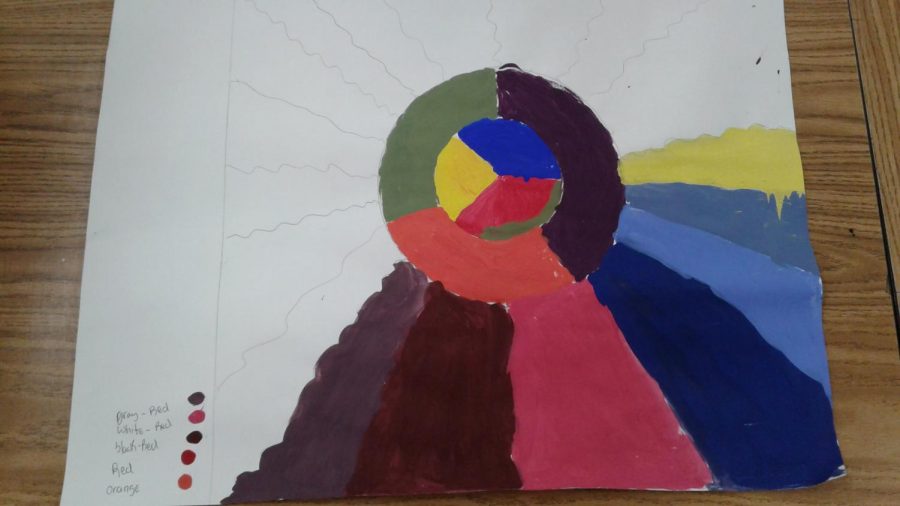 The Freshmen in Intro to Art are learning about Color Theory, how contrasting colors can make the opposing colors around them stand out more.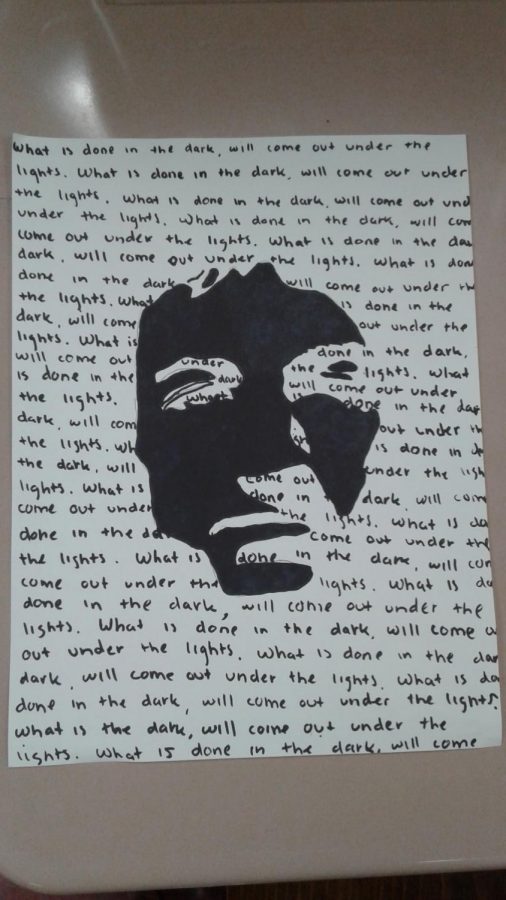 The Sophomores are doing more advanced projects. They took a picture of their face and then traced it onto the paper. After filling it with black ink the students wrote something meaningful to them around their face. They could have written a poem, song lyrics, or a quote from someone they admire.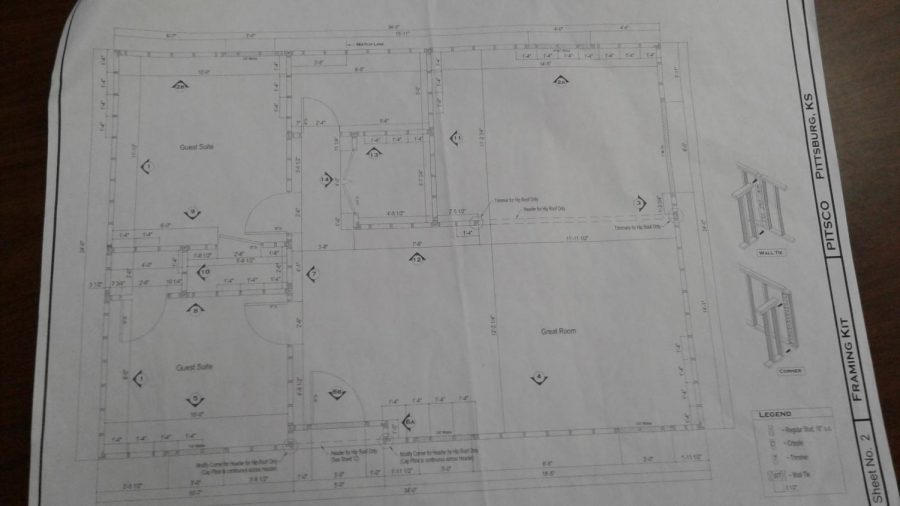 Meanwhile, the seniors taking architecture  are working on interesting projects. According to Mr. McGuire, the seniors are now learning "how to read blueprints," as well as learning "construction terms and techniques." The seniors will need them as they take on more and more complex assignments.
These are just some of the projects currently being taken on by the students of Mount Carmel. There are also the classes in Mrs. Chappetto's classes who are focusing on other and more advanced art projects.

About the Writer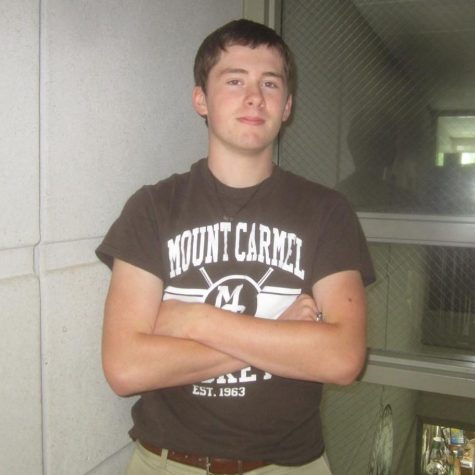 Andrew Walsh, Staff Writer
Raised Catholic in Beverly's Fisher Parish, senior Andrew Walsh came to Mount Carmel after years of looking forward to attending Mount Carmel like most everyone in his family had before. Andrew came in knowing he was going to play hockey for Carmel, which he has continued for all four years. He also picked up a new sport in water polo, where he has played every position. Andrew is also involved in other non-athletic clubs at Carmel, including the Writing Club, Scholastic Bowl, and more recently the Caravan Broadcast Network (CBN). Writing is something Andrew enjoys, which helps him in his honor and AP classes. By writing for The Caravan and CBN, Andrew hopes to improve his writing skills and possibly purse something English related in college. But the future is still open for whatever road is the most appealing.