Aquaman (the movie): dive in this weekend
As described on www.reddit.com, "Aquaman is the king of all things aqua." He has amazing superpowers: " He can breathe underwater, swim at tremendous speeds, and telepathically communicate with sea life. Being able to withstand ocean depths, he gets bonus points on land with his super human strength, enhanced senses, and  impenetrable skin."
With a comic book character like this, it is no surprise that Aquaman would join the legion of superheroes  whose adventures are portrayed on the big screen.
Filming on the recently realized Aquaman movie began in Australia in May of 2017 (according to wikipedia) under the working title "Ahab." Most of the movie was filmed in studios in Queensland, with portions  produced at other locations  including  Newfoundland, Canada, Sicily and Morocco.
The character of Aquaman is played by Jason Momoa.  The basic plot begins with a sea creature who is washed up on shore, found by a human who later falls in love with the creature.  They have a child (Arthur/Aquaman) who has the ability to live on both land and sea.
In his adult life, Arthur is living a perfectly happy life on land until Mera, the queen of the sea (played by Amber Hurt), appeals to him for help in stopping Aquaman's half-brother (Ocean Master) who is threatening to take over the land to stop humans from destroying the ocean.
Another aspect of the plot involves the Black Manta (portrayed by Yahya Abudull), a villain who wants to kill Aquaman because he let his father die.
My opinion was that the film was well balanced between action and dialogue, and keeps you on the edge of your seat.  One of the best parts was the special effects.  The underwater scenes are incredibly realistic and imaginative. This turned out to be one of my favorite DC movies ever.
On a scale of one to five stars, I thought "Aquaman" definitely merits five stars  If you haven't seen it, check it out.
About the Writer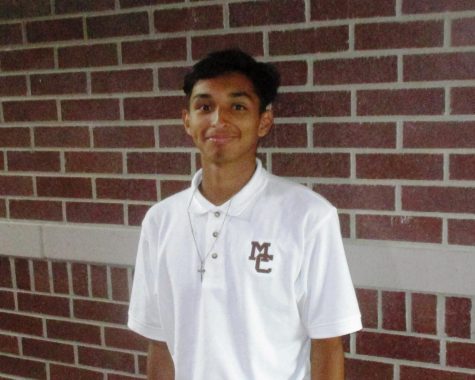 Marcos Cid, Staff Writer
Marcos Cid attends Mount Carmel High School and plays soccer. He is 16 years old and a few of his goals are to be a good student and to be the best student-athlete...