Waking up to "Avengers: Endgame"
On April 22, 2019, the biggest movie in cinematic history (based on initial revenue) was released. Raising 1.2 billion dollars in the first weekend, "Avengers: Endgame" was a must see movie. I was fortunate enough to be able to see the movie the day after it came out… at 6:10 a.m.
The previous night, I could not stop thinking about the movie. All I wanted to do was find a way to see it. Sadly, all the times were sold out except for one: the 6:10 a.m. at Marcus Orland Park Cinema. At first I thought the idea was crazy, but then I thought it was a great opportunity to make a memory. So I texted my friends.  Most of them said "no," but my best friend Mike Leveille said he "was in."
After about 4 hours of sleep, my 5:30 alarm went off. I woke up with excitement, ready to see the movie. I picked up Mike, and we were off!
We got to the theater at 6:07 and the computers were down. We were nervous we would miss the start of the movie, but luckily they were up and running just in time for us to get in. We were able to skip all the previews, and the movie started right when we sat down.
The movie was awesome. The beginning was a little slow, but the action-packed ending was unbelievable.
After coming out of the movie around 9:15, I was so energized and ready to start my day. Mike and I immediately went to the golf course after the movie and played 9 holes at Meadows Golf Course in Blue Island, Illinois.
The whole day and experience is something I will never forget. A lot of people can say they saw the movie, but not many can say they saw it at 6:10 a.m.
About the Writer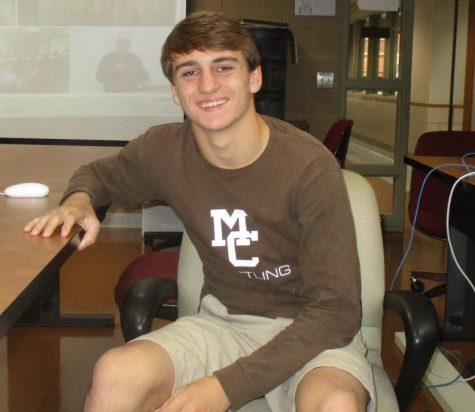 Miles Hoey, Staff Writer
Miles Hoey, a senior at Mount Carmel, is a varsity wrestler who lives on the South Side of Chicago in Beverly. Hoey would love to pursue his dreams of...