Buying and selling on GOAT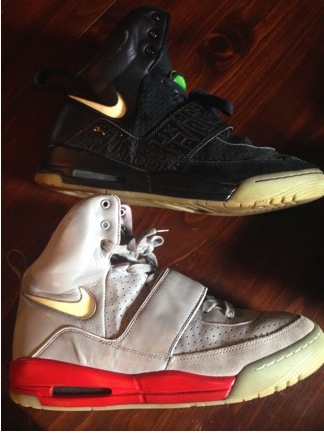 Ever since the first pair of Nike or Adidas shoes hit the market, there has been a desire to acquire the latest pair of Jordans or Yeezys.
In today's world, that passion no longer requires you to actually visit a shoe store. Now there are apps that allow you to buy and sell the latest shoes on your cellphone.
During the recent Black Friday craze, many MC students seemed obsessed with the app known as GOAT as they attempted to score those cheap new Adidas Yeezys or Nike Jordans.
Mount Carmel seniors like Nick Gulotta and Diego Torres have taken full advantage of this opportunity, and feel like the GOAT app is reliable.
"It's really a trustworthy app and I use it all the time," says Torres
GOAT is an online marketplace for people to resell used or new shoes. You list the shoes you'd like to sell, then send those shoes to GOAT who verifies them and makes sure they're in prime condition. Afterwards the shoes are sold to a customer, with the money going to users like Torres.
Senior Nick Gulotta started using GOAT when it first came out in 2015. While he was hesitant to use it right away, he soon determined that the app was legit. Gulotta estimates he has made about $4,000 dollars from selling his used and new shoes on GOAT.
Gulotta and Torres both intend to continue using this app.
Gulotta noted, "GOAT is probably something I'll be using as long as I'm dealing with shoes."