Favorite movie picks to pass the time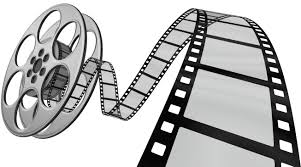 This prolonged period of social isolation is a great time to catch up on movies you haven't seen before, or want to watch again. If you are having trouble thinking of titles, here are my top five recommendations:
Once Upon a Time in Hollywood is one of the famous movies from Quentin Tarantino, and it stars Leonardo Di Caprio and Brad Pitt. The movie starts off in the 1950s, and the main characters are Rick Dalton and his  sidekick Cliff Booth. They are both struggling to find roles in a movie industry that has changed so much they don't even recognize it anymore.
The Godfather is a famous trilogy that almost everyone is familiar with. It tells the story of a fictional mob family – the Corleones, and how they do business. It will take you a long time to watch all three parts, but I guarantee you will be glued to your seat for every minute of it. It is a movie that has a little bit of everything, and is considered one of the best gangster movies.
Baby Driver is about a kid named Baby, who loves music and gets pulled into a life that he isn't familiar with. The movie was directed by Edgar Wright and features many well known actors and actresses including Ansel Elgort, Lily James, Jon Hamm, Eiza Gonzalez, Jamie Foxx, Kevin Spacey and Jon Bernthal. I love the way that it connects music and action. It was very well directed, and the timing of the plot is phenomenal.
Toy Story is a great movie for everyone in the family to watch. It is a classic Disney/Pixar movie about Woody, who is voiced by Tom Hanks, and how his role of being Andy's favorite toy is put at risk by Buzz Lightyear, voiced by Tim Allen. Woody and Buzz are enemies and hate each other but soon work out things and become best pals.
Cars is another Disney/Pixar movie that is a must watch. It is about Lightning McQueen who is a rookie race car and is full of himself. He always puts himself first and doesn't care about anyone else. He soon gets lost in the middle of nowhere in a little town called Radiator Springs and meets all the cars there. He soon has to adapt and learns a few things from them.
So there's something in that list for everyone, from kids to teen to adults.  Go ahead a pop some corn and settle in for a good time.  You're not going anywhere else, are you?