Teeing off at Guaranteed Rate Field
Advertisement
Hang on for a minute...we're trying to find some more stories you might like.
On Sunday, October 8, I had the unusual opportunity of playing golf at Guaranteed Rate Field, home of the Chicago White Sox. With the Sox's season completed, a  company called Stadium Links set up a nine hole, par 3 golf course on the baseball field.
Tickets were priced as high as $75, which in my opinion were a little high. Nevertheless, the event – open to anyone who went online and purchased a tee time, did sell out.
Although the weather was not the best, it was a very interesting experience to play golf in a baseball stadium. The field was set up with nine tee boxes located all around the stadium, from the 100 level all the way up to the 500 level. While golfing, it was almost like taking a tour of the whole stadium.
The scoring also was quite interesting. Each of the nine greens set up on the field was surrounded by a circle.  If your tee shot landed in the small circle drawn around the pin, it was scored as a birdie (2); if it was just on the green it was a considered par (3); just off the green was a bogey (4); and way off the green or in the stands was a double-bogey (5).
At this event I shot a 30, three over par (which was 27).
Although this opportunity only lasted one weekend, it was a great event, and if it is offered again I recommend that any one who loves golf should give it a try.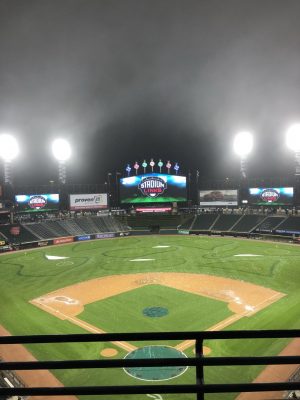 About the Contributor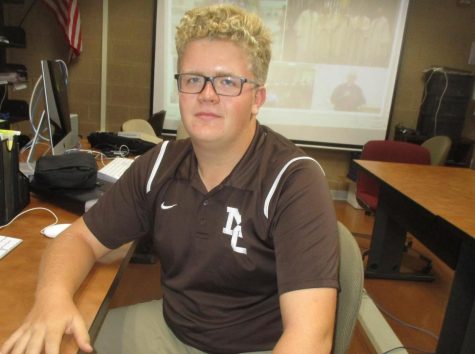 Nick Gulotta, Staff Writer
Nick Gulotta is a junior at Mount Carmel High School in Chicago, Illinois. Gulotta grew up in Lansing, where he attended Memorial Junior High School. Gulotta...