What will Mount Carmel be in 10 years?
Advertisement
Hang on for a minute...we're trying to find some more stories you might like.
Many people often ask me where I see myself in 10 years. Recently, I have been wondering where Mount Carmel will be in 10 years.
In 10 years, I believe MC will be one of the only all-boy Catholic high schools around the city.  I say that because the school has a good reputation both academically and in sports, so there is no reason to think that cannot continue.  In addition, MC always has enjoyed a lot of alumni support, and those past generations are likely to want to keep the school as an all-boys institution.
I also believe that the population of the school will stabilize and perhaps even grow, due to the recent economic improvement of the neighborhood.  With the Obama Library and the Tiger Woods golf course coming to Woodlawn and Jackson Park, there is a good chance that the recent revitalization of the neighborhood will continue, and that more local families will choose the school for their sons.
However, I believe MC will have to raise its tuition substantially to continue to provide a quality education. Right now, the tuition at MC is $12,200. I believe in 10 years, the tuition could reach as high as $20,000.
With this increase in tuition, MC will have the ability to create better facilities for sports and clubs. Already, MC is putting in permanent bleachers to create a "stadium-like" feel to Carey Field. Also, there have been talks of turning the old lunch room (Student Center) into a theater for MC plays and band recitals.
Three other things that I'm sure will stay the same at Mount Carmel are the school's diversity (we will continue to draw from throughout the Chicago area, the traditional colors (brown & white), and the dress code/the hair policy.
One thing is for sure: in 10 years MC will still have the best athletics in the state!

About the Writer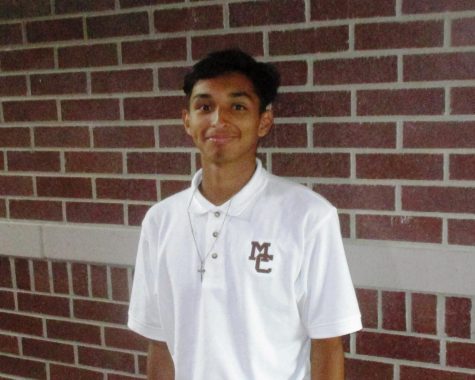 Marcos Cid, Staff Writer
Marcos Cid attends Mount Carmel High School and plays soccer. He is 16 years old and a few of his goals are to be a good student and to be the best student-athlete...