A high school senior's biggest challenge: the college application process
Hang on for a minute...we're trying to find some more stories you might like.
Mount Carmel senior Jerrit Payton has applied to over 40 colleges.  While that number seems incredible, in Payton's case, all that effort has produced positive results.  Over the 40 colleges to which he applied, Payton was offered admission to 34.
His first acceptance letter was from Dordt University, his "dream school." He had visited the campus and felt naturally comfortable, "like God was calling me to be there."
Ffom the 34 acceptances, his top five schools right now are Dordt College, Penn State Brandywine, Rockhurst University, Culver-Stockton College, and Wabash College.
After finishing the whole college process, Payton feels very relaxed and now is devoting more time towards other things.
"The most difficult and most rewarding part (of the process) was completing the profile for Common App. It made everything easier, but it was still a lot of work."
Payton's accomplishment was not entirely on his own  His parents pushed him to apply to as many schools as possible, to see which would offer the best financial packages. He began the project last summer, when there was a chance to apply to better schools without paying an application fee. "Applying earlier also meant that I would be assessed  on a more holistic approach," Payton noted.
His advice to underclassmen who will face the challenge of the application process in future years is to be a well-rounded student.
"I can tell someone, from my experience, that involvement is honored above specific grades in this day and age, especially if you (begin) as an underclassmen," Payton concluded.

About the Writer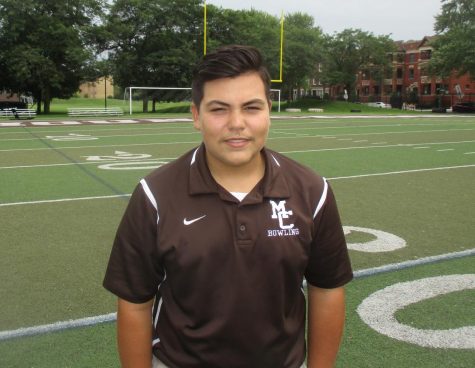 Matthew Martinez, Staff Writer
Matthew Martinez, born in Chicago, goes to Mount Carmel High School on the South Side of Chicago. He went to grade school at St. John the Baptist in Whiting,...