Hooked on travel
Hang on for a minute...we're trying to find some more stories you might like.
When I am older, I hope I will be able to travel the world. I've lived my whole life in the same town except for the times when I have left for a week or two on vacation. I've had chances to visit California and Florida in the states, as well as travel outside the country to Mexico. Even those few experiences have been enough to whet my appetite. When the chance comes, I will definitely travel the world.
One of the places I've always wanted to go is Italy and Sicily since my family is from there. It is such a historic country considering the Colosseum in Rome, Leaning Tower of Pisa, Grand Canal in Venice and the lost city of Pompeii. I have always loved looking at pictures of Italy because of how beautiful everything is. Since I am a Catholic, it would be a great opportunity to be able to visit the Vatican. If the opportunity comes for me to travel to Italy, I know I would do it without a doubt.
Other than these historical sites, I would love to visit Sambuca di Sicilia because that is where my father's family is from. The only thing I know about them is the name of the town where they are from, I don't know much more about my family's history in Sambuca.
If I had to explore places that aren't major cities in the United States, first I would love to visit Yellowstone National Park in Wyoming. Ever since I first saw pictures of Yellowstone, it has always seemed so beautiful, and I would love to explore it in person and explore everything from Old Faithful to the Grand Prismatic Spring.
Finally, another national park I would want to explore is Glacier National Park in Montana. I think it would be a great experience to be able to explore all the lakes in Glacier which would include Avalanche and Cracker. Along with exploring the lakes, I would enjoy the chance to be able to hike around the park on the trail called Highline Trail which is a 7.6 mile hike.
About the Contributors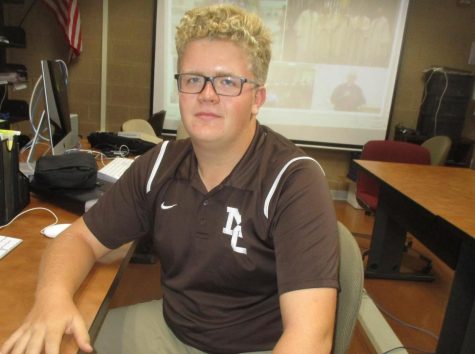 Nick Gulotta, Staff Writer
Nick Gulotta is a junior at Mount Carmel High School in Chicago, Illinois. Gulotta grew up in Lansing, where he attended Memorial Junior High School. Gulotta...