Life working at Champs Sports
Hang on for a minute...we're trying to find some more stories you might like.
Since December, 2018, I've been working at Champs Sports at South Lake Mall in Merrillville, Indiana. This is my first job and I am glad that this is where I started.
First, for my position as a sales associate, I have an hourly salary along with a commission. "With commission" means for every sale I make, a percentage of that total goes to me. Since what I get paid is determined by my own efforts, it motivates me to help as many customers as I can.
Since I am a sales associate, talking to customers is a must. Since I have had this job, my communication skills have improved so much. Having better communication skills already has made school and talking to new people much easier.
Another reason I have enjoyed working at Champs is the company's approach to training.  On my first day I was simply told to talk to customers to see if they were interested in buying items. I enjoyed starting like this because it allowed me to be me, and just talk to customers and help them with whatever they needed. It definitely helped me learn how to talk to people.
In addition to the job experience and life skills, as well as the performance-based compensation,  Champs offers lots of incentives that make it a good place for a teen to work.
Employees are eligible for a 30% discount to use for yourself and sometimes others, but at least three times a year we are allowed to get 50% off shoes and clothing. Occasionally, buying gifts for others is allowed, but normally it is only for me. My favorite part is that I can use the discount at Foot Locker, Champs, Footaction, Kids Footlocker, Lady's Footlocker, East Bay and SIX:02, since Foot Locker Inc. is owns all of these stores.
I am happy that I am part of the Champs team, and I hope to continue with this job while still and high school and maybe even college.
About the Contributors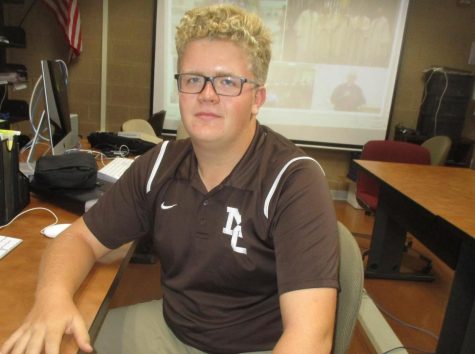 Nick Gulotta, Staff Writer
Nick Gulotta is a junior at Mount Carmel High School in Chicago, Illinois. Gulotta grew up in Lansing, where he attended Memorial Junior High School. Gulotta...