Best things to do on Veterans Day
Advertisement
This upcoming Monday is Veterans Day, a time to honor veterans and active service people and to remember our war heroes.
Because there is no school on Monday, many students are left puzzled on how to spend their day off. In this article I will share some of my favorite activities to take part in on Veterans Day.
If you want to support our veterans, which is the whole meaning of the holiday, you could attend the Chicago Veterans Day Ceremony at Soldier Field at 11 a.m. Brigadier General Kris A. Belanger will deliver the keynote address.
If you're not able to get to Soldier Field, I recommend a few other activities.
First, you should sleep in and take advantage of the day off so graciously given to us by Mount Carmel. When you have found the energy to get yourself out of bed, eat breakfast (or brunch) and get ready for the day.
If you are looking for a suggestion of a great place to eat, I recommend Five Guys.  In my opinion, they make the best burgers in Chicago.
After lunch, burn off the calories with a nice walk on the lake.  It is not too cold yet, and I like how the cold wind feels on my face.
After a bit of exercise, I suggest heading to a quiet place to catch up on school work. With the infamous finals week rapidly approaching, it would not hurt for some of us with average grades to get in an extra day of studying.
If you don't feel like studying on your day off, I suggest resting up before a very stressful week when your brain will be as fried as Harold's Chicken.  Good luck on your finals, men, and Happy Veterans Day!
About the Writer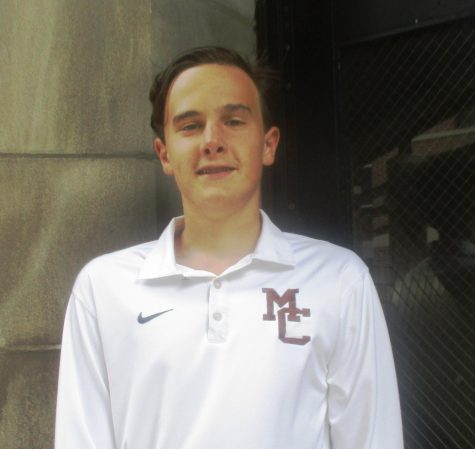 Harrison Moynihan, Staff writer
Harrison Moynihan is a junior at Mount Carmel High School who plays golf and rugby for the Caravan. His favorite subjects are English and physics. He particularly...