Mrs. Beavers takes the mantle of La Caravana
For many years, La Caravana has been one of the most popular clubs at Mount Carmel.
Under the leadership of former AP Spanish teacher Antonio Mota, this club thrived in giving many MC students the chance to learn about not only Mexican culture, traditions and food, but also to learn of other Latin countries including Spain and Brazil.
Now as new AP Spanish teacher Mrs.Valerie Beavers is set to take over the responsibilities as moderator of this club, she hopes to build on what Mota established.
Beavers agreed to take on this role because she believes it is an excellent way to help students develop their Spanish language skills in a different format. After the holidays, she wants the club to meet more frequently and to focus on the celebrations of many countries, not just those closest to the United States
Looking to the future, her goals with La Caravana are to make students of Latin ethnicity proud of their heritage and to invite students of other ethnicities to learn more about the Latin culture. Along the way, she hopes everyone will have a lot of fun together, enjoying some trips such as going to the Mexican Fine Arts Museum or doing service related projects.
Whatever the case may be, Beavers knows that this club is "student-led," so she will wait to see what the students want to do, "and then try to make that happen."
About the Writer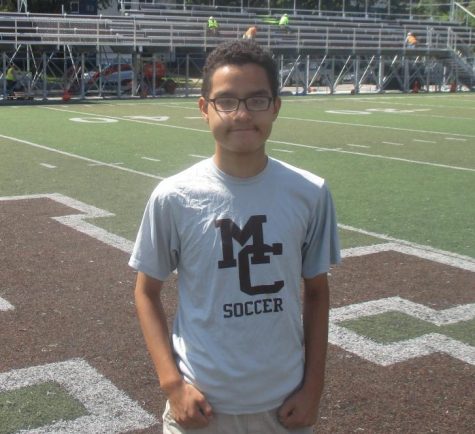 Francisco Avila, Staff writer
Francisco Enrique Avila attends Mount Carmel High School and plays soccer. He is 17 years old, and his goals are to finish high school and to attend a...