How I fell in love with NASCAR

Advertisement
NASCAR has been in the forefront of the southern public's eye since seemingly the beginning of time. But as a lifelong fan living in the Midwest, it can seem almost like a foreign activity.
One of my motivations for writing this article is to introduce people to this great sport but more importantly so I can have somebody to talk to about it.
NASCAR has an interesting origin in the era of bootlegging. Drivers in seemingly normal cars –  but with exceptionally powerful engines – would be paid to run liquor across county or even state borders. Then one man had the brilliant idea to race these cars against each other to determine the more superior driver.
That aspect of the sport lives on today and keeps millions entertained week in and week out watching their favorite drivers duel with one another at 200 miles per hour.
Some people think racing is an individual sport, but they would be wrong: a driver depends upon a crew chief, spotter, and pit crew to help win a race.
Another important part of every NASCAR team teams is the sponsors. Sponsors pay the drivers to display their logo on the hood of the racer's car.
I was introduced to this great sport by way of my uncle, who is also a big NASCAR fan. From the first lap of my first race I was hooked, and if anyone gives it a try, I think you may be sucked in as I was many years ago.
The thing that grabbed my attention the most was the paint schemes on the cars, which is still one of my favorite aspects of the sport.  I urge any of you who haven't experienced NASCAR to give it a chance:  watch the Daytona 500 this Sunday.  It may change your life.
About the Writer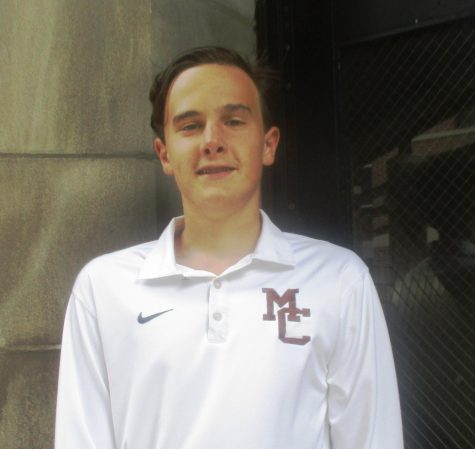 Harrison Moynihan, Staff writer
Harrison Moynihan is a junior at Mount Carmel High School who plays golf and rugby for the Caravan. His favorite subjects are English and physics. He particularly...