Norise diagnoses interest in medical field
During this pandemic many clubs at Mount Carmel have been inactive or on hold this year. But under the leadership of Mount Carmel Chemistry teacher Emma Norise, the Medical Enrichment Club once again is gathering students who are interested in becoming health care professionals to further learn about the field.
Norise feels that the club can be important for those wanting to explore a future in medicine, and was happy to take on the role of moderatore when she was approached last year.
"I saw there was an interest in medical opportunities. Several students determined the interest here at  Mount Carmel. So we developed a club."
The concept for the club started last year when senior Anthony Syler '20, came to her with the proposal.  He and others wanted to be able to learn more about all the things that it takes to become a doctor or nurse.
Given his leadership, Norise was unsure if the club would continue after Syler's graduation last spring.
"I honestly thought there would be a huge void with Mr. Syler's absence. While I miss him terribly, the club continues to strive as new senior leaders have come to fill the void."
The students participating in the club this year are generating a lot of ideas. and Norise feels they are really excited to learn about these subjects.
"My students have truly stepped up. Their ideas and interests are amazing. I hope we will be able to complete all the topics."
Norise noted that many of the students' ideas have sparked a lot of interest and excitement.
"We are planning Zoom meetings with doctors and nurses in the following fields: anesthesiology, neurology, radiology, gastroenterology and EMT departments, and we plan to learn CPR. These are a few  areas the we plan to address."
About the Writer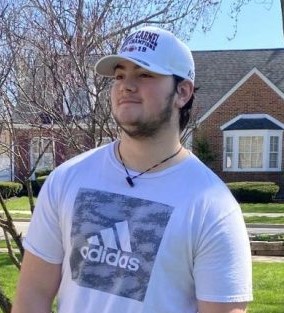 Joseph Asta, Staff writer
Joseph Christopher Asta is a senior currently attending Mount Carmel High School. At 17 years old, His current goals are to be accepted into a university...