Opening the door to the future: union work
Recently the counseling department has had many different union trade departments coming to visit. It has been a great opportunity to explore other options than college for many of the kids who have attended the meetings.
First, the Local 134 Electricians Union came to visit. While it drew a relatively small group of interested students, those attending got a first glimpse of alternatives to college.
Next a group of students visited the sprinkler fitter training center. We watched a training video, after which the president of the union, Rich Miller, talked to us and answered many of our questions.
I felt it was a great experience to be able to see what the sprinkler fitters do. Miller proceeded to walk us around the bright, white training facility, and they even set off a sprinkler system chain, to show us how all the pipes connect, and how the system of events is set in motion.
The following week, a representative of the International Union of Operating Engineers, Mr. Alex Winters, came to campus to discuss the different skill sets you would learn as a a part of the stationary engineers. To my surprise, unlike some of the other trades, you will have a foot in the door to almost every other type of union work.
According to Winters, "As a stationary engineer you'll end up learning parts of carpentry, electric, metal work, plumbing, A/C duct work. It really is a jack of all trades."
MC alum Alex Asta '12, who happens to be my brother, was happy to hear that current students were presented with these alternative career possibilities.
"If they had done that when I was there, I would have surely gone straight into carpentry. It is cool that they are showing you guys that there are more options out there than just college."
About the Writer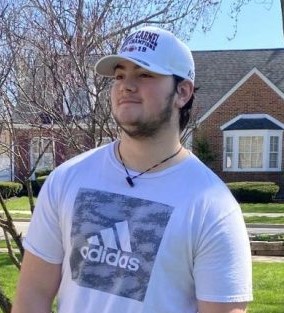 Joseph Asta, Staff writer
Joseph Christopher Asta is a senior currently attending Mount Carmel High School. At 17 years old, His current goals are to be accepted into a university...