PlayStation 5 takes gaming to a new level
With the PlayStation 5 being released recently on November 12, many have been wondering about its performance and how people's personal experiences with it have been.
I can say that my experience with it has been great. The PlayStation 5 is a relatively simple console with easy setup and use. The console comes with a Dualsense controller, a charging cord for the controller, an HDMI cord, a power cable, the console itself, a base with a screw in it for the console and two manuals. As for the specs, the console has an 8-core, 3.5-GHz AMD Zen 2-based CPU with 16GB of GDDR6 RAM, a 10.3 teraflop AMD RDNA 2 GPU with 36 Compute Units (CU), and a custom 825GB SSD, according to an article on Laptop by Sherri L Smith.
These components enable the PlayStation 5 to run at 4k with 120 frames per second. This can be best observed in extreme graphic games like Spiderman Miles Morales, where you can see real-time reflections due to ray tracing and smooth transitions between scenes and gameplay which makes the game flow beautifully.
When I first turned on the console, I was greeted with an animation that happens once in the console's lifetime which creates a special atmosphere that makes the first experience truly special. The setup process is a very simple one that can take 5-10 minutes.
After the initial setup, the system prompts you to either create an account or sign in. Once you sign in, the menu is similar to the PS4 menu but less compact. One difference is that if you hit the play station button once, it will take you to the quick menu which gives you the options to go to the home menu, check your notifications, view your friends' list, play music, check your internet, change volume and turn off the console.
The controller is smooth and fits nicely in my hands. Also, the new haptic feedback system adds a new level of immersion in the games, because you can feel the trigger pushing back slightly to simulate tension, or if your character in a game gets tired, the analog sticks may seem harder to push forward simulating your character's fatigue.
I personally love this feature. If you are really into the story of the game you're playing, this bit of detail can make it feel like you are really facing the same problems as the characters. Combined with the incredible graphics, this makes your gameplay experience breathtaking.
Everything about this console was made to take your gaming experience to another level.
About the Contributor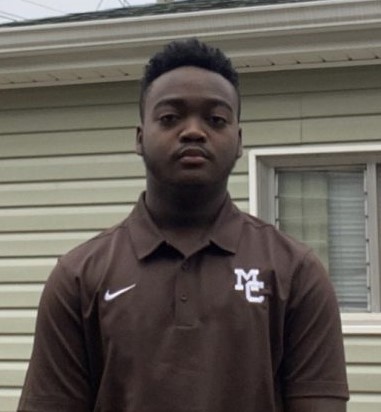 Freddie Gist, Staff writer
Freddie Gist is a 17-year-old who lives in Chicago, Illinois. During high school, Freddie attended University of Chicago Laboratory Schools and then transferred...