Add a new title to Mr. Williams' repertoire–salesman
Mount Carmel High School has a lot to give when it comes to offering gear and accessories for students and faculty, including school uniform items, sweatshirts, sweatpants, hoodies, and much more. The Spirit Shop has always been a place for students and faculty to feel welcomed and purchase certain items.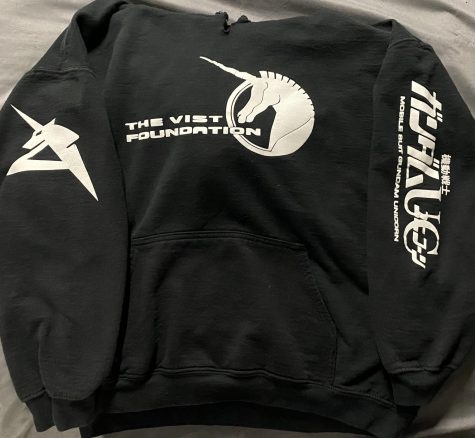 But that is no longer the one and only outlet for gear. Physics, math, drumline, and guitar teacher Mr. Jamel Williams has established his own option. 
"The business is about custom clothing," Mr. Williams said. "It gives students and faculty the opportunity to be interested in what they want to buy."
This gives another option for anyone who is looking to upgrade their clothing style and ideas. This also gives students and faculty a chance to look at something new as well as having the rest of the MC community be more familiar with what is going on around the school.
"The reason as to why I started this business was because of the accessibilities," said Mr. Williams. "It was overall a much easier thing to do as it was also much more affordable. It's hard nowadays to find custom clothing."
This gave Mr. Williams the ability to open up to something new and to make some kind of effect on his business. The business is pretty self-explanatory, as it is really all about selling hoodies to students and faculty or anyone who is part of the MC community. 
Mr. Williams has been doing his business for two years now and doesn't plan to stop. Overall, it has been doing pretty well. Besides hoodies, more things will be sold in the near future. Mr. Williams says that he will be offering other items like t-shirts, shorts, logos, and jogging pants.
"The price for all gear is the same for students and faculty," said Mr. Williams. The amount of money Mr. Williams has made so far is about $700 dollars total off of his business which isn't bad knowing the fact that students and faculty may not be too familiar with the business. 
The Spirit Shop is the main location for everyone around the MC community to go look and purchase clothing items. However, Mr. Williams's  business is underrated as it is definitely something students and faculty should look at.