Mount Carmel 2016 alum Roberto Del Real Jr. isn't on the road to success, but instead on the final approach to the airport of success.
Del Real was born and raised on the Southeast Side of Chicago. As a kid, he had a passion for art.
"It all started with me doodling at a young age," said Del Real.
He was inspired heavily by television, especially Cartoon Network. One of the shows he remembers as an inspiration was "Foster's Home for Imaginary Friends," a kids' animated series on Cartoon Network that ran from 2004 to 2009. 
Shows like that made Del Real draw more, especially at a young age. He even wanted to be an animator when he grew up.
Before Del Real attended Mount Carmel, his father, Roberto Del Real Sr., graduated from MC in 1990. The elder Del Real always talked about his time at MC and instilled the traditions and values of Carmel into his son. 
"That tradition of any family member," said Del Real Jr. "You follow their footsteps."
During his time at MC, he was interested in joining groups and clubs related to art and theater, but he didn't join them at the time. But looking back, he wished he had joined and participated more.
One thing that Del Real got into was writing. During his time at MC, he filmed a video for the Doritos Crash the Superbowl Commercial Competition in 2015. The competition was for anyone to submit their videos to have a chance to have it broadcasted during Super Bowl XLIX. 
Before he filmed the video, he wrote a script that was given to Dr. Jon Berry, who teaches English and Latin. 
"I'm grateful to Doc Berry for reading my short stories,"  said Del Real, "and introducing me to influential movies in pop culture while taking his Creative Writing class."
Doc Berry was one of the most influential teachers at MC, said Del Real. This inspired Del Real to write more, especially during his downtime. 
After graduating in 2016 from MC, Del Real majored in advertising and received a BA at Columbia College in Chicago. He was way more involved at Columbia and a professor took him under her wing. During a class as a college freshman, he was in an advertising competition in which the client was Pace salsa. This is where Del Real also discovered the career field of "art director."
The professor got him hooked on these competitions and fell in love with the competitiveness of these events. He did about more than five student competitions. 
During one competition, they were finalists, with Del Real as the team leader.
 "Mount Carmel definitely taught me a lot of ideas about leadership and what type of person you want to be," said Del Real on why he was chosen as the leader. "A lot of things I learned and experienced at Mount Carmel made me a better leader especially when I was chosen as one of the leaders for the Karios Retreat."
He was chosen to also represent Columbia College at the 2019 10th Annual Multicultural Talent Pipeline (MCTP) in Atlanta, GA. 
Del Real was also the artist of the week at Columbia in 2019, and Columbia featured his work internally in student and staff publications.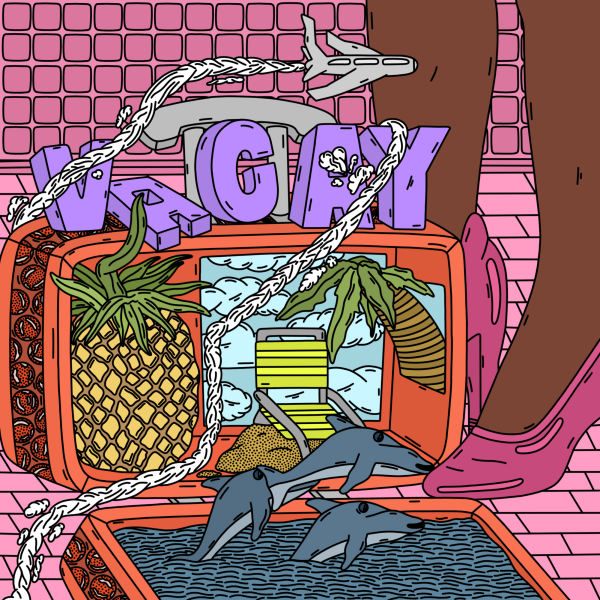 He graduated with a Bachelor's in Advertising in 2020, but COVID-19 had already broken out. At the time, most workers in advertising were being let off by their employers due to COVID-19. A lot of the jobs went virtually. 
However, Del Real knew how to navigate this problem from his mentors and how to navigate through situations and participated in multiple fellowships. During these fellowships, he was grateful to have time to go around the US and visit new cities.
"I have had the opportunity to visit many new cities that I probably would not have seen until later in life if it weren't for my ideas that opened up these opportunities," said Del Real. "I've visited Minneapolis, Atlanta, Detroit, Charleston, and even lived in Dallas for three months at the beginning of 2022."
Del Real currently works as a Junior Art Director in one of America's most successful and biggest advertising agencies. Although he is assigned to the Detroit office, he works and lives in Chicago. 
He has also done cover art for musicians. He has worked with artists around the nation to have his art on album covers and single covers. 
"I have gotten so much love and support," said Del Real. "People love the cover art, people love the way it looks, and just the feeling it brings."
Outside of his job in advertising, music influenced Del Real in his work, and plans to take it to the next level and work more with artists.
Del Real has achieved so much success in his field, that he was invited to a conference where over 200 in-person and virtual listeners. 
He was recognized as a member of the ADCOLOR FUTURES, being one of thirty individuals who have been selected for being the next generation of leaders in advertising, marketing, and media. 
This award will be presented to him in Los Angeles during an Adcolor Conference in November.
Other than being a successful creator in his career, Del Real has another mission of his own.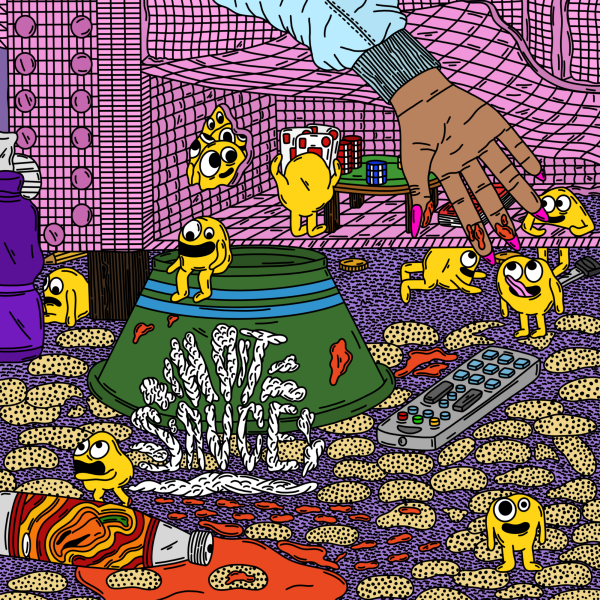 "I hope this story inspires parents to encourage their children who aspire to pursue creativity," he said. "For teachers, I hope it encourages them to challenge their students creatively, no matter the subject. For alumni, I hope we continue to share our success stories to inspire the generations of students who will sit in the seats we once sat in. Students should know that their creative journey can and should start right now. There's an idea of needing to wait until you're pursuing your degree or until you receive a job title. I want to encourage students to create self-powered projects or collaborate with their classmates, both at school and at home. I want students to know that choosing a path in creativity can take them to some cool places and allow them to meet some cool people."
Del Real has been invited to speak at events, usually in front of interns and upcoming creative students. 
He also believes that you don't need to have expensive equipment to show art. He carries a notebook around to show that even though there are way better devices, it just takes pen and paper to draw what you love.
MC has always had successful men, and Del Real fits that definition for his work at MC to Columbia and is now on the world stage of advertising.
Del Real has a unique position with his support to provide knowledge to an up-and-coming generation of creatives. 
MC has always had a tradition of its alumni giving back to the current students, and Del Real doesn't just give back but wants to inspire them.
Story continues below advertisement