Brother's tip leads Kohn to new role in Advancement office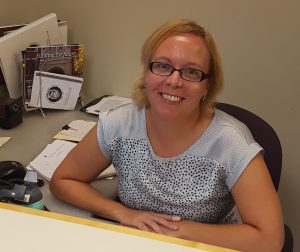 Advertisement
Hang on for a minute...we're trying to find some more stories you might like.
The Mount Carmel staff has a new member – Mrs. Rebecca Kohn – the new Advancement Office Coordinator for fundraising. Her job involves researching ways to engage alumni in upcoming Mount Carmel activities.
Kohn grew up in East Lansing, Michigan where she attended Michigan State University, majoring in child development. Growing up just ten minutes away from Lansing meant that Kohn and her brother were raised as die hard football fans of the always dominate Spartans.
In 2001 Kohn moved to downtown Chicago where she found a love for running along the lakefront. While a job transfer took them away from Chicago for several years, she and her husband and two children recently returned to the city.
Kohn learned about the position at Mount Carmel through her brother, freshmen football coach Kevin Reed.  The day she moved back her brother told her if she needed a job she should submit her resume to Mount Carmel.
In addition to her brother, Kohn expects that another family member will be part of the Caravan in the future. She fully expects her three year old son Reagan to commit to Mount Carmel and be part of the class of '31.
Kohn has enjoyed her first few weeks of the new school year, and appreciates the "fantastic" support she's felt from faculty and staff.  Though just beginning, she is  "very excited to be here at Mount Carmel" and appreciates the school's excellence, both academically and athletically. "
"It (will be) an honor to live up to the legacy."

About the Writer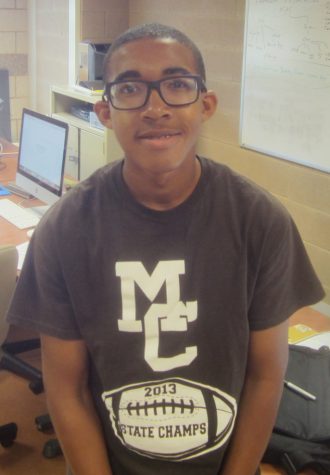 Kendall Nichols, Staff Writer
Kendall Nichols graduated from Kenwood Academy in Hyde Park with a 4.33 G.P.A.  He has maintained that track record of success as a current junior and...