March for Life makes a comeback
Hang on for a minute...we're trying to find some more stories you might like.
For the past three years, a group of seven young men from Mount Carmel have taken the four day journey to Washington D.C. to march against abortion. This group calls themselves "The Respect Life Club" even though the club slowly fell apart.
It all started in the 2014-15 school year, When Mr. Hansen took a group of students on the trip. A learning experience for all the students, they were motivated to go on the trip and fight for what they believed in for years following.
The trip has been filled with many memories, new friends and opportunities to change our nation for the better. Mount Carmel joins many other schools in the Archdiocese who take coach buses for close to nine hours to D.C., and another nine back. Lenny Lubas, senior and March for Life Veteran says, "March for Life is my vacation every year away from home and having a good time with my friends for a good cause. Every voice counts when marching in Washington D.C. to end all abortions once and for all."
But these seven Mount Carmel seniors are faced with a challenge: no club, no moderator and no trip. It's now up to the students to find a teacher to take them to D.C., and they have to put the trip together. Former Respect Life Club co-captain Tommy Jacobs, as well as Lenny Lubas and the rest of the group are hard at work putting the trip together. They hope to board the buses on the 17th of January and march on the 19th to make one more year's worth of memories.

About the Writer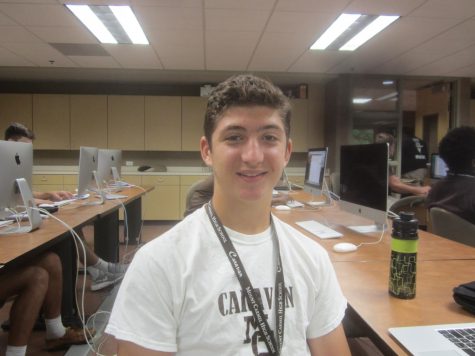 Alek Fedyk, Staff Writter
Alek Fedyk from Hinsdale, Illinois, is a Mount Carmel senior who has a strong passion for telling stories with media, specifically video. Alek played hockey...