Temporary bleachers could lead to new era for MC sports
Hang on for a minute...we're trying to find some more stories you might like.
Mount Carmel recently installed temporary bleachers on Carey Field. With a capacity of 500 people, the new bleachers make a nice addition to the school's athletic facility.
The temporary bleachers provide an opportunity to explore the possibility of regularly hosting home football games. According to Mount Carmel Athletic Director Dan Lacount, if the current experiment proves successful, it may lead to the construction of permanent bleachers on both sides of the field.
Making Carey Field the new home for the football team would mean leaving Gately Stadium. There are both practical and financial reasons why such a move could make sense.
LaCount stated, "Mount Carmel pays $3,100 for Gately Stadium's rental and $700 for the buses to transport players to and from the stadium." If all games took place on campus, Mount Carmel would be able to save a considerable amount of money, and enjoy the benefits of a game day experience that could be hosted by our own organizations such as the Mother's and Father's Club.
Mount Carmel also could hold pep rallies, family events and also have the soccer and lacrosse teams play on Carey Field.
Currently, Mount Carmel is working with the city to explore the feasibility of permanent bleachers. If permits can be obtained and funds raised, we could be on the verge of a whole new era for Mount Carmel athletics.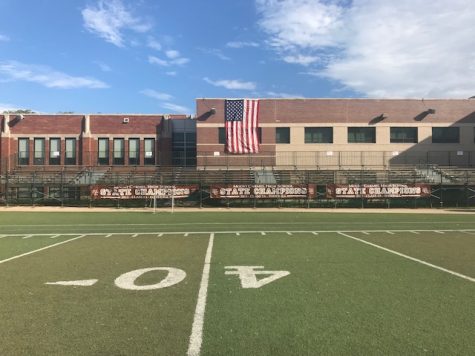 About the Writer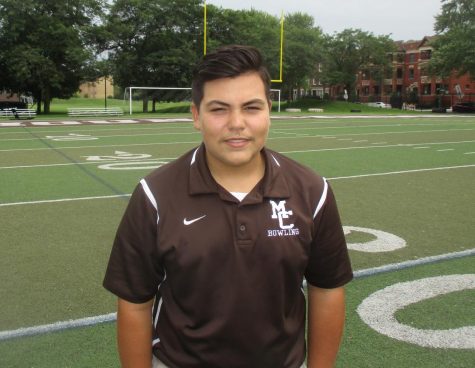 Matthew Martinez, Staff Writer
Matthew Martinez, born in Chicago, goes to Mount Carmel High School on the South Side of Chicago. He went to grade school at St. John the Baptist in Whiting, Indiana. For the first two years of high school, he played baseball, but now plays tennis. He is also on the school's bowling and golf teams. During his summer of 2018, he went to Mexico for the first time. Mexico was a great experience for him and his family. His family consists of his mom, dad, and his brother Michael, a 2017 graduate of Mount Carmel. His brother attends Marquette University and is majoring in business communications. Martinez is very interested in going to Marquette next year and continuing his Catholic education even through college. A tough school, such as Marquette, is a challenge to get in for Martinez. He needs to do well this year.