New grading scale well received by students
Advertisement
Hang on for a minute...we're trying to find some more stories you might like.
This year, Mount Carmel adopted  a new grading scale, which will be in effect for the 2018-2019 school year. The change was initiated by the Academic Leadership Council, and approved by the school's Board of Directors last spring.
The change will bring Mount Carmel into line with many other high schools, including St. Ignatius College Prep, Saint Rita High School and several selective public schools.
Whereas the former scale allotted seven points [on the 100 point scale] to each letter grade, the new scale allows 10 points per letter grade:
A 90-100
B 80-89
C 70-79
D 60-69.
Students' response to the change in the grading scale has been positive. Daequan Cain '20  believes that the grading scale is better "because it's easier for kids to keep good grades and (maintain) a high grade point average."
Cain's classmate Aidan Blunt agrees,"I really like this (change)."
Mr Bill Nolan, Mount Carmel Assistant Principal, noted that the change will give students "new opportunities to be successful."  Nolan also believes that the new scale may make it easier on the teachers, but also may cause them to change how they usually grade.

About the Writer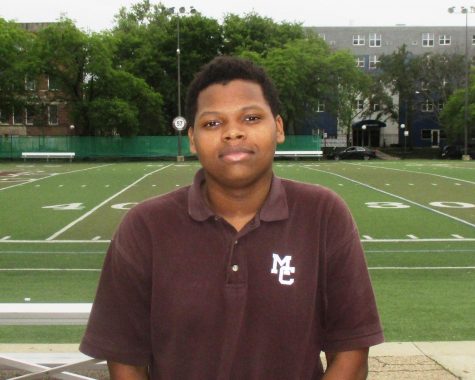 Trent Smith, Staff Writer
Trent Smith is a junior at Mt.Carmel High School. He is 16 years old, and was born in Chicago but raised in Riverdale, Illinois.  He attended Christ Our...