STEM Cohort sponsors Vex Robotics experience
Advertisement
Hang on for a minute...we're trying to find some more stories you might like.
STEM is an acronym for science, technology, engineering and mathematics. The goal of the Mount Carmel's STEM Cohort program is to increase the number of students achieving and exceeding the college readiness standards for those areas of the curriculum.
One of the projects open to members of the STEM Cohort involves constructing robots. Stem has also included a practice ring for the testing of their robots.
Students are given robot construction kits that enables them to design and build robots using parts like buttons, sensors, and gears, and then to program their robot with the help of a programming app supplied by Dr. Michael Rodgers.  The completed robots then compete against one another and enter competitions with other schools.   
Vex Robotics Competitions are available for students from the elementary through university level. The Vex Robotics World Championship is run by the Robotics Education and Competition Foundation and was named the largest robotics competition in the world. 
The requirements for membership in Mount Carmel's STEM Cohort include the following: maintain a 3.o overall GPA; maintain grades of B- or better in all science, math, and technology classes; be an active member of the Science Olympiad, Math Club, Computer Club, or Robotics Club; be a working member on the hydrogen cell race team; complete additional work/projects that are assigned in STEM related classes (projects will be graded as pass/fail); and enroll in a STEM related course during junior or senior year for an extra (5th) credit in science or math or an additional technology class.
Dr. Michael Rodgers noted one of his goals for the cohort:  "I would like to help students in STEM improve their engineering and programing skills to succeed in the upcoming Vex competition."

About the Writer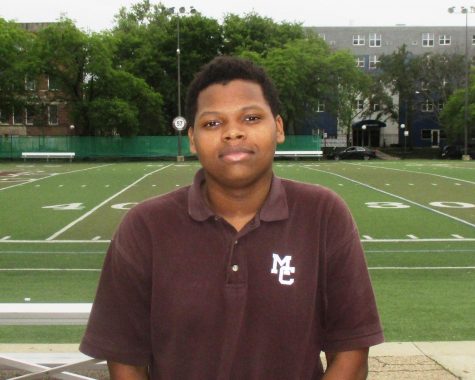 Trent Smith, Staff Writer
Trent Smith is a junior at Mt.Carmel High School. He is 16 years old, and was born in Chicago but raised in Riverdale, Illinois.  He attended Christ Our...