Sortal preparing students for success in financial world
Hang on for a minute...we're trying to find some more stories you might like.
Recently, Mount Carmel Social Studies teacher Scott Sortal announced the formation of a Finance Club to help students manage money, appreciate the importance of financial planning, understand the stock market and learn how micro and macro-economic decisions influence their lives in the short and long term.
According to Sortal, the club will read financial literature, watch videos and play games to give students a better understanding of the financial world. Sortal also hopes to be able to bring in financial professionals to discuss their work with the group.
The Finance Club's initial meeting was held two weeks ago, and about a dozen students attended.  Sortal hopes that "once the ball gets rolling," more young men will be interested in what the club will be talking about, and "look into what we are doing to challenge our thinking about the role of money in our lives."
Sortal wanted to start the club "because financial success means different things to different people–some people want to get rich, some people want to live comfortably, some people want to be able to give back."  By giving students a place to ask these questions and learn about issues that are important to them,  he hopes they will think about "how the future is impacted by the decisions we make today."
Anyone interested in more information about this new activity club is invited to see Sortal in Room 107.

About the Writer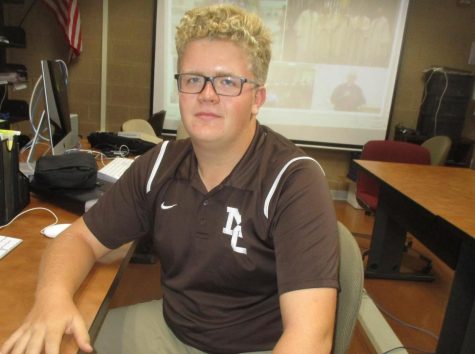 Nick Gulotta, Staff Writer
Nick Gulotta is a junior at Mount Carmel High School in Chicago, Illinois. Gulotta grew up in Lansing, where he attended Memorial Junior High School. Gulotta...