ROOTS plans next Diversity Dinner
Hang on for a minute...we're trying to find some more stories you might like.
Clubs and activities keep many MC students busy from early in the morning all the way until the evening. They provide opportunities for students to step out of their comfort zone and express themselves.
One of those clubs, ROOTS, offers opportunities for MC students to build confidence and character as they develop into men.  The group discusses current issues of social justice, and more specifically explores how current events effect our lives as young men.
According to senior Jerrit Payton, many of the discussions involve school, and how diversity and fair treatment of everyone can help change people's stereotypes. One of the ways ROOTS tries to achieve that goal is through "Diversity Dinners."
For four years, ROOTS has hosted Diversity Dinners which invite all MC students and their parents to gather for an enjoyable evening of food and conversation. These dinners are a staple of cultural advancement that serves a purpose to enlighten the MC community on diversity. Guests are seated randomly at tables, ensuring everyone has the chance to interact with new people. The idea is that everyone has a story, and by sharing our stories we develop better understanding and respect for one another, which allows us to be a more inclusive community.
Mrs. Shanta Wheeler, moderator of ROOTS, wants the members to be able to rely on each other and embrace their diversity as a strength. The group wants to provide a safe place for students to engage with each other as they pursue a common goal of equality and understanding.
Diversity is important because it neutralizes prejudice, and can make two disagreeing sides see eye to eye. Over the four years at Carmel everyone should explore the many clubs and activities that are available, and ROOTS is a great option for any student.

About the Writer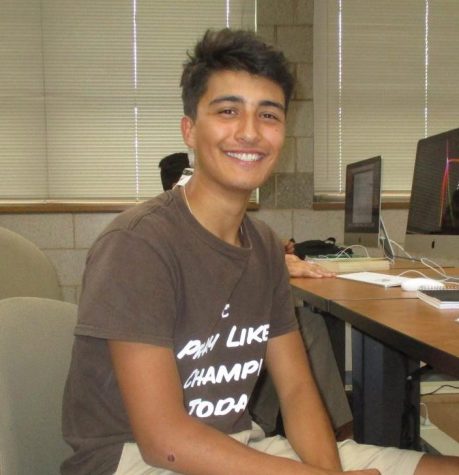 Kristian Rokita, Staff Writer
Kristian Rokita grew up on the South Side in the Bridgeport neighborhood with two older brothers, Matt and Nick. Playing multiple sports including hockey,...