Alums return for annual Career Day
Hang on for a minute...we're trying to find some more stories you might like.
Mount Carmel seniors participated in the annual Career Day on Thursday, February 21, 2019.  The event had been rescheduled following a weather-related cancellation in January.
According to Mr. Conor Hirsch, Mount Carmel's Alumni Director, Career Day has been an annual event at MC for the past 20 years.
There were three 30-minute sessions during which seniors were able to listen to 15 guests speak about their post-high school education and careers.
Among the speakers in attendance were two current parents:  Patrick Gulotta, Class of 1986, Vice President of Technical Operations at Intersport (father of Nick Gulotta '20), and Mr. John McCabe, Class of 1986  Special Agent in Charge at the Department of Homeland Security (father of Sean '19).
The purpose of the event is two-fold. First, students have a chance to find out more about various careers and the paths they will need to follow to achieve success.  Second, the event is an opportunity for the alumni and parent speakers to reconnect with the school as they share the fruits of their experiences with students.
Seniors like Matt Martinez appreciated that these busy men and women agreed to spend time and share wisdom with our students.  "I thought all the presentations were pretty cool.  Mr. Gulotta's videos were especially interesting."
About the Contributor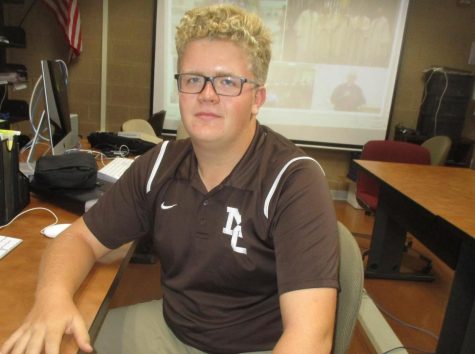 Nick Gulotta, Staff Writer
Nick Gulotta is a junior at Mount Carmel High School in Chicago, Illinois. Gulotta grew up in Lansing, where he attended Memorial Junior High School. Gulotta...