Giving our time to make others smile during Junior IMPACT Week
Mount Carmel's IMPACT week students are released from their regular classes so they can work alongside their teachers and classmates during several days of service. Junior IMPACT takes place on March 26th and ends on March 28th.
Junior IMPACT focuses on the dignity of the human person. One major part of Junior IMPACT is students having the chance to interact with people different than them.
Students will be visiting nursing homes, immigrant facilities and finally a nursing home with women who have special needs. While at these facilities, students will have times to play games and just talk to the people.
Mr. John Stimler organizes IMPACT and sees how beneficial it is for students.  Stimler takes this week as time to realize how he will be when he is older – if he will be that happy, older person or just the one who is mean and stays alone all day. In addition, he is happy to see the change in students being able to make others smile.
Students will get to see who an immigrant really is and meet people one-on-one in nursing homes and see them as individuals. The most important aspect of IMPACT is opening the door for students to stand up for those who don't have a voice.
Students love IMPACT week since it replaces the individual hour-based service requirement that most schools have. Many schools have students do 15 hours of volunteering, but with IMPACT we do it as a class. Doing it all together prevents kids from not doing anything at all or not fully being involved in volunteering.
This week is a great time for students to bond with classmates while learning about the needs within our own communities. IMPACT concludes with a prayer service and the juniors receive their class rings and a leadership pin.
About the Contributor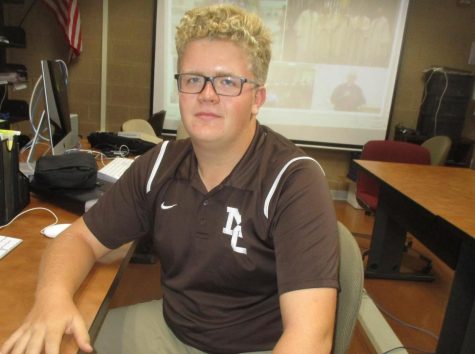 Nick Gulotta, Staff Writer
Nick Gulotta is a junior at Mount Carmel High School in Chicago, Illinois. Gulotta grew up in Lansing, where he attended Memorial Junior High School. Gulotta...