The impact that will never end
Mount Carmel's Impact Week service program allows students to take a week out of regular classes in order to make a difference in communities near MC. Mount Carmel's Director of Mission and Ministry, Mr. John Stimler, sets up service opportunities at various sites around the city, and an entire class (freshmen, sophomores, and juniors), accompanied by faculty a staff, spends four days seeking to make an "impact" on our world.
Freshman Impact Week focuses more on caring for the environment; Sophomore Impact Week is used on hunger and poverty; and Junior Impact Week is focused on the need for solidarity with individuals in need.
This year, I participated in the Junior Impact week (March 26 to 29). Over the course of four days, my classmates and I visited a variety of service sites.  such as nursing homes, social service centers, and schools where students can interact with others and show them that they are valued and appreciated.
One place that I got the chance to visit was St. Leonard Ministries, located at 2100 W Warren Boulevard in Chicago. St. Leonard is a place where people who were in prison can receive  support as they  seek to again find productive roles in society.  In many cases, these individuals initially don't know what to do and come there to settle down until they get their life back on the right track.
At St. Leonard's, I got to meet two ex-convicts who recently had been released from prison. They shared their backgrounds and told us what they are doing to improve and make a difference in their lives.
Another place I had the chance to visit was Smith Village, a senior living community in Chicago near Beverly. We had the chance to meet elderly people who are currently living there. We were able to play bean bag toss with them, and talk to them, and they got to share their personal life stories with us and let us know what they've been through and for us to be there to make their day.
In my opinion this was a very good week because I gave up my time to meet others and make their day better. We all made an impact at each location that we visited, and it was a good learning experience.  It was an opportunity to focus less on myself, but more on others, and see what other people are doing in their daily lives
About the Writer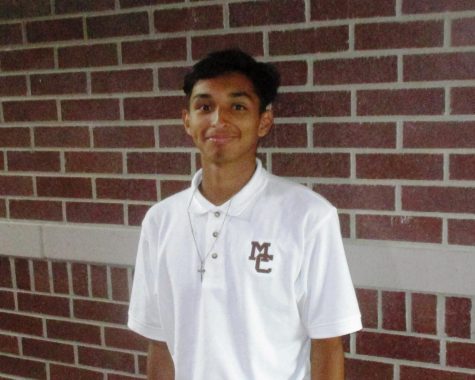 Marcos Cid, Staff Writer
Marcos Cid attends Mount Carmel High School and plays soccer. He is 16 years old and a few of his goals are to be a good student and to be the best student-athlete...