Class of 2019: prepared for the next journey

The Mount Carmel High School senior class of 117 students graduated at Rockefeller Chapel on the campus of the University of Chicago on May 21, 2019.
These young men went through fours years with their brothers at MC.  They stood together through thick and thin, and led the school to multiple accomplishments academically and athletically.  These young men now are ready to start a new journey in their lives.
Father William Harry, the Carmelite provincial, presided at the Mass that preceded the graduation ceremony.  The master of ceremonies was Assistant Principal Bill Nolan, and the commencement speaker from the class of 1992 was Mr. Mike McGrew.  President Ned Hughes and Principal John Haggerty distributed the diplomas.
It was fitting that the entire faculty and staff as on hand for the occasion, as all of them helped develop these men of Carmel, instilling the knowledge and values that are the heart of the school's tradition.
As with each graduating class in Mount Carmel's 119 year history, the Class of 2019 will be missed.  Now it is time for the Class of 2020 to lead the way, set the tone, and provide the good examples for the underclassmen as was done for them when they were young.
About the Writer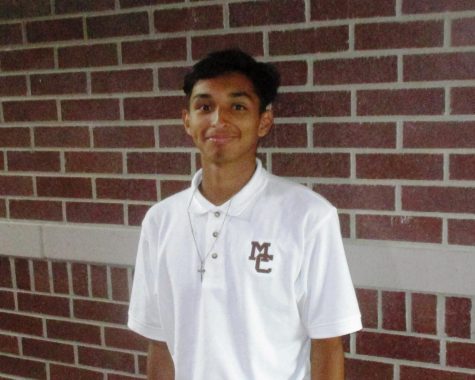 Marcos Cid, Staff Writer
Marcos Cid attends Mount Carmel High School and plays soccer. He is 16 years old and a few of his goals are to be a good student and to be the best student-athlete...