1st floor to reopen week of October 14
Contractors are almost finished renovating the first floor of the building, which will complete the project of updating all three classroom floors the Main Building. The project began five years ago with some preliminary work that included installing new windows and replacing the original boilers.
After that, the work of gutting and rebuilding the 1924 structure – floor by floor – began. In the summer of 2016 the third floor was completely remodeled.  In 2017 and 2018, the second floor was completed in two stages. Now as the school is nearing the completion of the first floor renovation, there is a buzz of anticipation around campus.
In an email to faculty, Principal Scott Tabernacki indicated that the school hopes to occupy the renovated 1st floor during the week of October 14.
The renovated classrooms will include the same technology and flexible seating that was added in the previous stages.  However, one difference that will be noticeable is that the lockers have been removed from the hallway.  They will be replaced by various displays (including an array of flat-screen tvs), and their absence should facilitate the traffic flow on the 1st floor.
About the Writer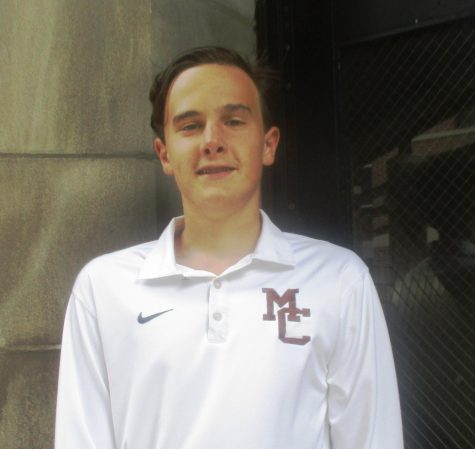 Harrison Moynihan, Staff writer
Harrison Moynihan is a junior at Mount Carmel High School who plays golf and rugby for the Caravan. His favorite subjects are English and physics. He particularly...