Robotics team takes 12th place in tournament; excited for the future
On Saturday, January 25, Mount Carmel hosted the VRC Tournament Tower Takeover challenge.
The event lasted nine and a half hours, from 7:30 a.m. to 5:00 p.m.
The 38 teams involved in the tournament (with some schools having multiple teams) had to design and assemble a robot that was capable of accomplishing the specific task outlined for this year's competition.
Each team was allowed as many players as they wanted, with the exception of eight teams allowed per school, and they were only allowed to bring up three people to compete in each of the rounds.
This year's event consisted of four robots competing to gather blocks, transport the back to their team space and stacking the blocks. Extra points were awarded for stacking blocks of your team's color in the towers in the middle of arena. To learn more about the game itself, click the following link: VEX Robotics Tower Takeover
Mount Carmel entered two teams in the event, earning the 12th and 22nd rankings, with a combined team record of winning seven matches and losing five.
Aidan Cavallini, a junior on the robotics team, saw that as a reasonable outcome.
"Though we had problems with both of our robots, we were able to finish in 12th place with one of our bots during the qualification rounds."
This year's competition was a qualifier for State, and saw Neuqua Valley High School win the tournament while taking home many awards, including the Excellence Award, the Judges' Award, and 2nd place in the Robot Skills category.
Neuqua Valley's five teams ranked 1st, 6th, 7th, 13th and 14th in the tournament, winning 23 out of their 30 matches. (Winners of the tournament, excellence award and design awards qualify for state).
Mr. Michael Rodgers, coach of Mount Carmel's Robotics Team, expressed confidence about the future of the team.
"We have a lot of freshmen and sophomores this year. We are very excited about this year and future years."
About the Contributors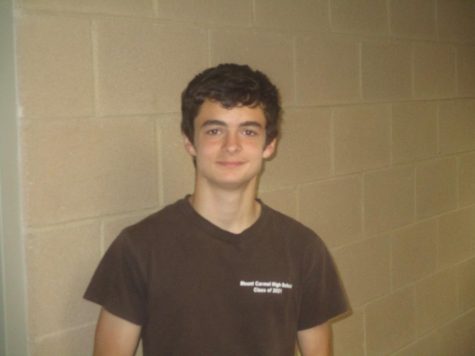 Joseph Williams-Tubay, Staff writer
Joseph Williams-Tubay was born in Chicago, Illinois, and attended Saint Benedict Preparatory School. He now attends Mount Carmel High School as a junior....