Sophomores address hunger during Impact Week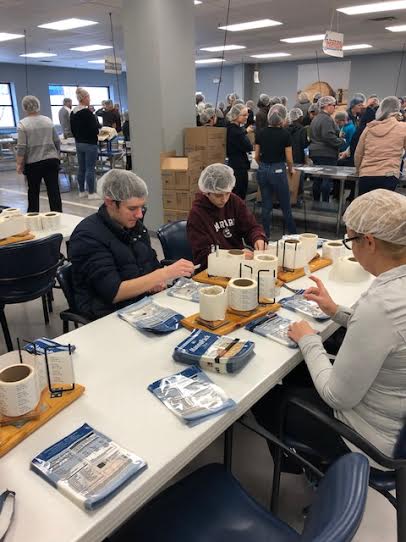 During the week of January 27-31, the sophomore class participated in Impact Week, the annual tradition of service learning. During the week, students volunteered at multiple charities and organizations which focus primarily on hunger.
The project sites included Feed My Starving Children, Pacific Gardens Mission and the Mission of Our Lady of the Angels. Following the experience, sophomore Peter Navarre observed that the week was about giving back, "no matter how big or small."
Mr. John Stimler, Director of Mission and Ministry, noted that many clients of the food banks and pantries where the sophomores volunteered have a limited income, if any at all. Those of us who are privileged to go to a private school and can count on our families to feed us daily may not always understand how hard it is to live in poverty.
Feed My Starving Children has been a part of the Impact Week experience since the beginning of the program.  While it addresses the needs of hunger in developing countries, it always has been a lot of fun.  Volunteers compete in teams of five or more to see which team can package the most food in the allotted time.  The winning team gets bragging rights and everyone leaves with the knowledge that their efforts will feed hungry children in some of the most impoverished places in the world.
At the end of Impact Week, Mount Carmel donated $1,000 to Feed My Starving Children to help the organization continue its mission of not letting any child die of hunger.
About the Writer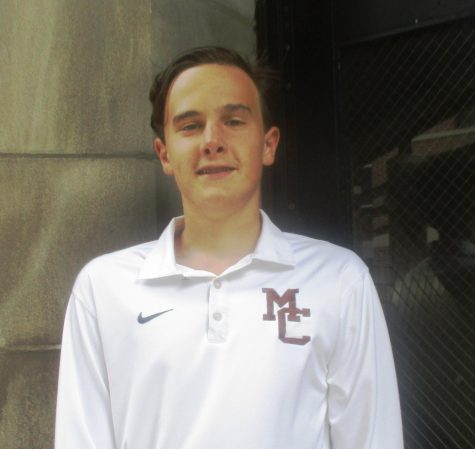 Harrison Moynihan, Staff writer
Harrison Moynihan is a junior at Mount Carmel High School who plays golf and rugby for the Caravan. His favorite subjects are English and physics. He particularly...