Virus puts seniors' expectations on hold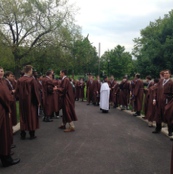 Until recently, like their counterparts at schools across the country, Mount Carmel seniors were anxiously looking forward to their final days in high school, anticipating the various rites of passage that lead up to graduation.  In just a few weeks, they anticipated dressing up for prom, dancing the night away with their dates, then donning caps and gowns to walk down the aisle of Rockefeller Chapel at the University of Chicago, eager to embark on their new journeys in life.
Now, the onset of COVID-19 has put all of these plans on hold.
Even two weeks into the current e-learning regimen, senior Blake Lopez is still in shock that this virus has put on hold what was supposed to the culmination of four years of hard work.
"It's surreal. I never thought something like this could ever happen to me, and it makes me sad that these important events in my high school career are getting disrupted."
Like Lopez, senior and Student Body President Ben Styka feels at a loss to make sense of everything he and his classmates are missing.
"The timing of this situation makes it so much worse. Spirit Week, Walkathon, Kairos, spring sports, prom; there are s many things coming up; things that as student body president I take part in organizing.  They all are being put on hold,  with the threat of cancellation.  It really is a tragic time."
Despite the overwhelming sense of what is being lost, Styka is grateful that MC is doing a good job during these rough times.
"It's times like this that remind me how great it is to be a member of the Caravan. I appreciate how the school is handling the transition to e-learning, and I know they are monitoring the situation closely."
Recently, Principal Scott Tabernacki concluded an email to the Mount Carmel community with some words of encouragement and reassurance to seniors.
"We are especially conscious of the effect this uncertain time has on our seniors.  We want to assure the Class of 2020 and their parents that our priority is to celebrate your graduation as planned.  If changes are required, we will do everything possible to provide a memorable event to mark the culmination of your four-year journey.  Given the challenges that have marked your last trimester, it will be a celebration to remember for the ages!"
About the Writer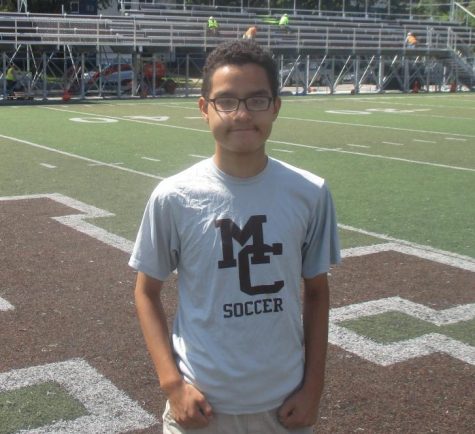 Francisco Avila, Staff writer
Francisco Enrique Avila attends Mount Carmel High School and plays soccer. He is 17 years old, and his goals are to finish high school and to attend a...