PSAT offers another metric for assessing growth
Juniors and sophomores took the PSAT on Wednesday, October 14.
The PSAT is an important test that over 3.5 million students take every year, according to Hannah Muniz in an article about the PSAT on prep scholar.com.  She cites many reasons that juniors and sophomores take the PSAT, such as to practice for the SAT, secure a scholarship, or simply to challenge themselves. 
The PSAT also is the qualifying test for the National Merit Scholarship. 
"Each year about 1.6 million juniors enter the National Merit competition via the PSAT. Of these test takers 16,000 will become semifinalists, and of these semifinalists 15,000 will become finalists," according to Muniz. 
The PSAT itself is a practice test which you can only take once a year and is meant to help you prepare for the SAT that is used for college. The PSAT tests your math, writing, language and reading skills. It is split into four sections with 60 minutes for each.
Each section of the test is scored differently. The math section is based on a range of 160-760 while the reading and writing is combined for a range of 160-760. Making the total score for the PSAT anywhere from 320 to 1520 points. On top of that, there are even subsections that have a different type of scoring from the main sections. 
According to prep.scholar.com, "These scores are the same as those on the SAT and indicate your mastery of specific skills. Sub scores have a score range of 1-15, whereas cross-test scores have a score range of 8-38."
The PSAT score does not affect a student's GPA and isn't as critical for college admission as the ACT or SAT. The main reason many students take the PSAT is to get a scholarship or to help to get a high score on the SAT by practicing.
You do not need to have an insanely high score but should try your best. When you receive your scores, they can tell you what you should improve on for future testing.   
About the Writer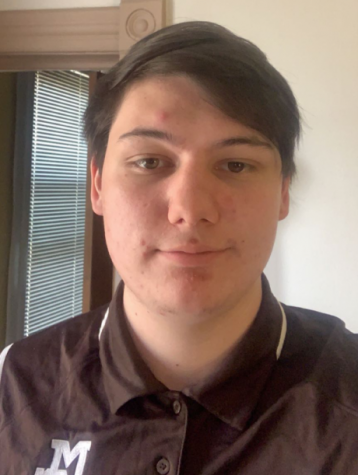 Edison Berisha, Staff writer
Edison Berisha is a 17-year-old junior at Mount Carmel. He was born in Ireland and attended pre-school there, but moved to the U.S. when he was five years...