Federal funding provides free lunches
Since the start of COVID-19, as many businesses have shutdown and jobs have lost, many families have struggled with putting food on the table because. One way families may be able to meet that need and save money this year is by taking advantage of the new free lunch and breakfast program.
Mount Carmel Principal Scott Tabernacki enrolled the school into a free lunch program sponsored by the government. The program allows all students to grab one freshly cooked lunch each day, choosing from among two options. Students do not know what those lunch options will be,  so it is a hit-or-miss whether they will like any day's menu.
Generally, the pre-made meals are tasty, and students have had no complaints. However, some wish that there were larger servings per option.
"The lunches that are provided to us are really good. I just wish that there had been a bigger quantity," says senior Gavin Graham.
Principal Scott Tabernacki explained that the free lunch program comes from a grant given to schools because of COVID-19.
"The free and reduced lunch program is (funded by) a federal grant that allows schools with a percentage of students who qualify for free/reduced lunch to offer the program. Due to COVID-19, and the financial impact and strain it has had on families and businesses, the government approved funding for schools who applied to offer the program to all students, faculty and staff. Recently, the government also approved more funding to allow schools to offer this program through the end of the school year. It was originally supposed to end at the end of December."
These lunches save families money, so parents do not have to buy food for their sons to eat everyday at lunch. The lunches provided by Country House may not be completely filling, but will help families buy less and save more.
About the Contributor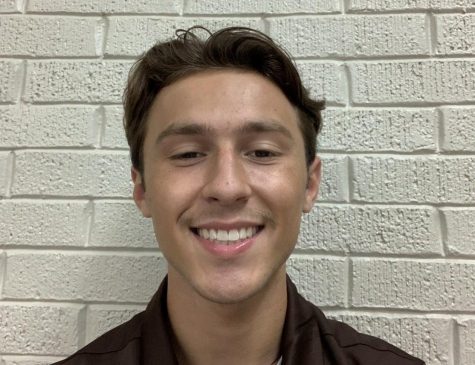 Andrew Robustelli, Staff writer
Andrew Robustelli is from Chicago Heights, Illinois, just south of the city. He attended St Agnes Catholic School from pre-school through eighth grade,...