Multicultural Club returns to action
The Multicultural Club recently resumed meetings for the first time since the shut down last March.
The first item on the club's agenda is find a way to hold the Diversity Dinner again, which brings together students, parents and faculty to share personal experiences of their individual cultures, while also sharing a meal. Due to social distancing restrictions during COVID-19, they are trying to find a clever way to get together.
The working idea is that the club would host a Zoom meeting, where anyone could join, and there would be a document of the talking points. However, this option loses the opportunity for a meal.
However, Zoom meetings do offer other advantages. Participants would be put into a "breakout room." In this way smaller groups could meet to discuss the given topics where everyone could talk and then be brought back together in one big group to discuss what everyone talked about and what they learned.
Mrs. Shanta Wheeler, the moderator of the Multicultural Club, is hopeful that the group can find a creative way to continue the tradition.
"We are trying to recreate the feeling and atmosphere of the regular diversity dinner."
The mission is to get people to learn and get a better understanding of different cultures we are surrounded by everyday.
About the Writer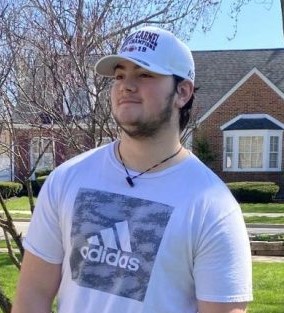 Joseph Asta, Staff writer
Joseph Christopher Asta is a senior currently attending Mount Carmel High School. At 17 years old, His current goals are to be accepted into a university...