Math team wins regional
The Mount Carmel Math Team recently took 1st place in regional competition hosted by the Illinois Council of Teachers of Mathematics (ICTM).
According to Math Team Coach David Milavickas, this year's competition was held virtually, with participants completing tests at their individual schools.  At Mount Carmel, the tests were proctored by Math Department Chair Jennifer Smola and graded by Milavickas.  The completed scores then were submitted to ICTM.
Mount Carmel individual award winners included Arthur Krug (1st Place) in Algebra; Colin McKeown and Tim Sheerin (tied for 2nd) in Algebra; Andrew Sippel (1st Place) in Geometry; Ryan Boersma (1st Place – and 20th overall in the State of Illinois) in Algebra II w/ Trig; Owen Duignan (2nd Place) and Patrick Sullivan (3rd Place) – both in Algebra II w/ Trig; Kolton Hall (1st Place – and 24th in State of Illinois) and William Quinn (2nd Place)  – in Pre-Calculus.
First place Algebra individual award winner Arthur Krug was shocked to learn that he had won.
"I was surprised when they told me. I didn't even know I was getting something for it."
McKeown, who tied for second in the same category, shared Krug's surprise.
"I just took the test and figured people would have scored higher than me."
Team honors went to the Junior-Senior 8-Man Team of Kolton Hall, William Quinn, Luka DiFilippo, Max Milavickas, Ryan Boersma, Owen Duignan, Patrick Sullivan, and Jacob White, who were Regional Champs and ranked 13th in the State!
Out of the 50 teams in 2A in the State of Illinois, the Caravan placed 24th.
About the Contributor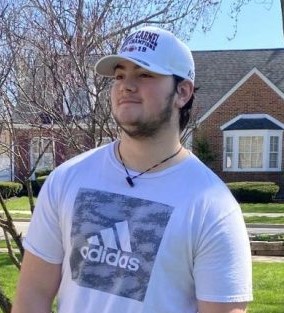 Joseph Asta, Staff writer
Joseph Christopher Asta is a senior currently attending Mount Carmel High School. At 17 years old, His current goals are to be accepted into a university...