Vrechek named Honorable Alum
Mr. George Vrechek has been a part of the Mount Carmel's journalism program for 12 years, serving as a volunteer writing coach for the Mount Carmel Caravan student newspaper, and more recently for mccaravan.org.  On April 13, Vrechek "retired" in order to move with his wife to Los Angeles, California, in order to be closer to his daughters and their families.
When Vrechek retired from his career in the business side of the architectural firm that built the Graham Center, he wanted to find some worthwhile ways to continue to contribute to society.   Impressed by what he had seen at MC, Vrechek reached out and asked if there was anything he could do. He was invited to help out as a substitute teacher, and for the first year spent many days subbing for absent teachers.  While he found that role to be challenging, he particularly enjoyed the art and architecture classes in which he occasionally "subbed."
But as that first year at MC came to a close, Vrechek asked if there was anything else he could do.  Journalism teacher John Haggerty suggested the idea of helping out with his class. Vrechek already had done some writing for various publications, especially publications about baseball cards, one of his life-long hobbies.  So he joined the journalism team and found his niche helping students improve their writing and grammar capabilities.
As a part of the 21st Century Media class this year, I can attest that Vrechek's way of teaching made it feel as if it was more than a regular English class. It was fun and he always was encouraging towards all students.
On Vrechek's final day, MC President Ned Hughes named him an honorable alumnus in recognition of all he has given out of the kindness and generosity of his heart.
About the Contributor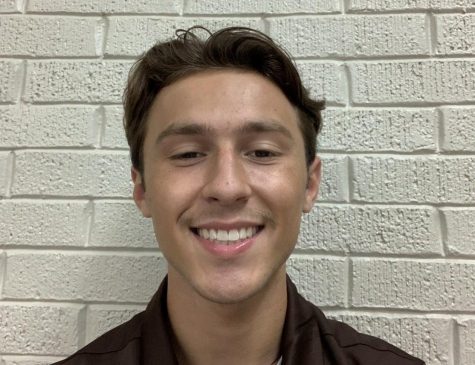 Andrew Robustelli, Staff writer
Andrew Robustelli is from Chicago Heights, Illinois, just south of the city. He attended St Agnes Catholic School from pre-school through eighth grade,...