Petrich wins big in daily fantasy sports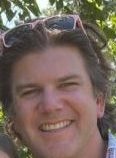 As a math teacher, Matthew Petrich knows his ways around things like numbers and statistics. These math skills he has developed, with A combination of skill and luck,  helped the newest Caravan faculty member win huge money.
New Mount Carmel math teacher Mr. Matthew Petrich recently was able to win a little over $250,000 participating in daily fantasy sports, which involves making wagers on fantasy sports players for a slate of games all played on the same day, as compared to traditional fantasy sports involving having a team of select players for an entire season. Although similar, it is not considered sports betting and is legal because it is categorized as a game of skill where individual people are competing against each other for a prize, not competing against a "house."
Petrich competed on a website called Draft Kings, which is the premier website for fantasy sports competitions and is where some of the best fantasy players in the world compete. Petrich has been competing in two different competitions during this NFL season. One is called the Power Sweep, which is a field of 4,444 entries competing for a top prize of $100,000. Every person can purchase up to three entries. The other contest he plays in is called The Spy, a single entry contest for 4,444 people with a $100,000 top prize.
During Week 8 of the NFL season, Petrich took first place in both the Power Sweep and The Spy. He also took second place and 485th place in his other two entries into the Power Sweep, which altogether made Petrich about $250,300. 
Petrich has been a fan of fantasy sports for more than twenty years but only started actually competing for money a little under ten years ago. "Fantasy Sports have been a hobby of mine ever since I was a freshman in college more than 20 years ago, but I got into daily fantasy sports seven or eight years ago," said Petrich. 
Petrich still finds fantasy sports really fun and still sees it as a hobby, but being able to make significant money makes it even better for him. In fact, when speaking about how fun he finds fantasy sports, he said,  "I love being able to make money while at the same time doing something I love." 
Fantasy sports over the span of a whole season and daily fantasy sports competitions are similar in what you have to do but completely different in terms of how you can succeed. Petrich states that oftentimes "Sports statistics can be somewhat predictive over a large sample of games," but in daily fantasy sports "almost anything can happen."
Petrich understandably felt very happy after finding out that he won a little over a quarter of a million dollars from all his competitions that week. Petrich recalls "feeling very accomplished" because although he has won money in the past, he has never won as much as he did in Week 8 of the NFL season. 
By winning this huge amount of money, he is able to invest, save, or spend this money on seemingly whatever is best for him. Petrich is able to significantly change his life due to what most people see as a casual hobby. Astonishing.