Is kneeling during the national anthem appropriate?
Hang on for a minute...we're trying to find some more stories you might like.
There's no document made that says taking a knee is disrespectful to the U.S. or anything associated with the U.S., but there are still problems with it going on. Since Colin Kaepernick took a knee through the season, it started to go viral and become a trend with other NFL teams and even college and high school teams. Specifically minority players felt they wanted to join Kaepernick's movement and bring awareness to the injustices going on in the world.
It is considered a peaceful protest which has caused even Oak Park-River Forest High School's football team to take a knee. They planned this in advance as a team and decided to either take a knee or lock arms. The choice was optional but the majority of them took a knee. A senior player, Jacob Sanchez said, "As a team we felt it was right to take a knee because of the hatred and racism going on in the country. I also feel it's right to stand for what you believe in and that's what I did. I felt like I let my voice be heard without saying a single word."
Even with knowing one's intention, people still have a problem with the protest. It appears to some as disrespectful to the ones who have sacrificed their lives for the country. Others feel they have the right to defend what they believe is right, and there are U.S. veterans who don't even have a problem with the protest. In fact they're supporting it and trying to bring awareness to the injustices within the world. So is it disrespectful or is there really just a problem with people standing up for the social injustices and hatred going on?

About the Writer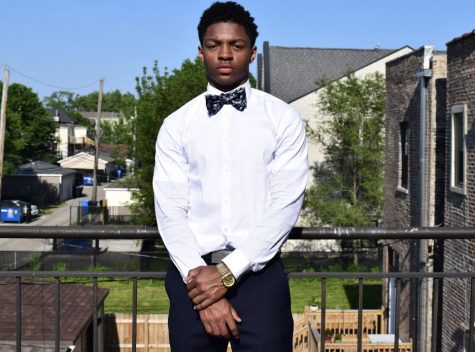 Jalen Weathers, Staff Writer
Jalen Weathers is a senior at Mount Carmel High School. He is a well rounded student athlete, receiving a 3.7 GPA and plays on the varsity football and...